Starting a business on a shoestring budget? Or paying in that initial directors' loan to get your idea off the ground? For startup owners, the initial stages of business can be the most thrilling and terrifying: it's time to crunch the numbers, go the extra mile, and make your vision fly. But while early stage entrepreneurs are brimming with enthusiasm, they're not thinking about how to protect themselves if they're unable to work for a while.  Business insurance is often not considered.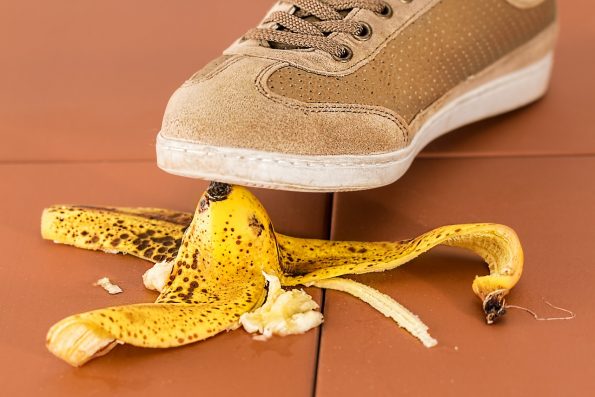 Darren Law, Mortgage Advisor at Derby-based Create Finance, has encountered situations where startup businesses were brought to their knees when a key player had to take time out. Although only about 5% of startups take out business insurance, it's often the difference between make or break if something unexpected happens.
Do you have real-life examples where startups needed insurance protection?
Case 1 – Unexpected Illness
Two engineers were working for a major engineering company in Germany which refurbished cranes and they decided to set off on their own because they had a lot of contacts. One of them did all the relationship management; he talked to the clients on a regular basis. The other business partner was the engineering expert who knew how to refurbish the cranes. But not long after launching the salesperson was unexpectedly diagnosed with a critical illness and couldn't work.
The engineer partner tried to speak to the clients and explain what had happened, but the trust had been with the person who was critically ill. He had carefully built that trust over a number of years and it was difficult to just hand that over to somebody else.
The critically ill partner had to take 6-9 months off work. By the time he got back to work, the business was on its knees. He just managed to get it back on track.
The business didn't have any insurance. It didn't quite go under, but if they'd had some critical illness cover to protect the key people, they would have been able to take out a big enough financial buffer to help the business survive for 6 months to a year until the person had fully recovered.
Case 2 – Unexpected Death
In another scenario a startup had two directors; one owned 40% and the other owned 60% of the business. It was a Small to Medium Entreprise which turned out between £2-5 million a year. The 60% shareholder was only 45 but he died suddenly.
He had a son who was keen on drugs and alcohol and suddenly he became a 60% owner in a multimillion pound business. He came into the company thinking he was Alan Sugar and pretty much destroyed the business. The son had no interest in the business at all. Because he'd become the majority shareholder, he had to get involved.
Unfortunately, because there was no protection involved for the director who owned 40%, he didn't have the funds to buy the other person out. It took a couple of years to get the son out of the picture. By that time, the business was just about done for. It eventually recovered after another five years.
If you have two directors and one of the directors died, then that shareholder's shares would go to the wife or child. They may have no interest in the business at all, or nothing they can offer the business, but technically they would take a directors' salary and would be entitled to the dividends as per the dividend policy. This would probably end up folding the business: one director is left doing all the work for the same reward. But with shareholder protection, or key man insurance, they could offer to buy the shareholders' inheritor out.
 What a lot of people don't realise, is that if me and my partner are setting up a business and both put in £50,000, if I die, my wife could ask for that money back. If the other partner doesn't have that money to pay out, the business will fold, because directors' loans are literally repayable on death.
For a cash-strapped startup, is it worth getting business insurance?
It's a bit like a mortgage where you have a joint application. You have to think, if one of the parties dies or gets a critical illness, what would the other person need so the property would not be repossessed? It's a very similar scenario. What would the business need if one of the key people were no longer around? What would you want to happen? Would you want to be working with their wife or child? If you want to take 100% ownership of the business, how much would you need to do that?
How would a startup find the best insurance deal?
They'd have to speak to a financial advisor or a mortgage broker, because a lot of companies and major banks don't offer business insurance. Or even if they do sell it, you can't buy it directly from them, as they will only work through a financial advisor. And getting insured does have tax advantages as well as its liability protection. If you get it through the business, you can claim the cost as an expense.