For startups, investing in a dedicated SEO agency can provide game-changing benefits. In this comprehensive article, we explore the many advantages SEO agencies offer, from tailored strategies to the latest tools and technologies.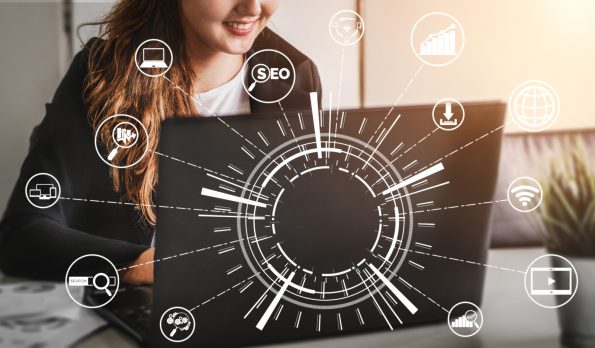 By optimizing content, website structure and technical elements, SEO agencies help startups improve visibility, increase lead generation, and establish authority. While SEO takes time, the long-term return on investment makes it a strategic choice. 
A proficient SEO agency becomes an invaluable partner, leveraging their expertise to elevate a startup's digital marketing and boost their online presence. This article details how SEO agencies help startups successfully compete and grow their business.
Customized Strategies
Every startup is unique, which means it requires a unique approach to spread its brand message across the internet. A dedicated SEO agency will get to know your startup inside out, understand your target audience, and design strategies tailored specifically to suit your needs. This means every penny you put into the campaign will be optimized for maximum returns.
Improve Website Rankings
Dedicated SEO agencies help improve the visibility of your startup on major search engines like Google and Bing by optimizing website structure, creating engaging content and building high-quality backlinks. As your website rank improves, it is likely for your organic traffic to increase as well. Remember, more quality traffic means more potential customers.
SEO Tools Expertise
A dedicated SEO agency has all the tools necessary to give an extra edge over competitors in the market. They have access to keyword research tools, competition analysis software, link building tools and more. Moreover, they have expertise in using these tools effectively to strategically perform analysis and take data-driven decisions that bring desired results.
Increase Lead Generation
The ideal goal of any marketing campaign for startups should be increasing lead generation. By implementing well-planned SEO tactics such as content marketing, on-page optimization and link building among others, a notable SEO agency can skyrocket your startups inbound traffic leading to increased leads and conversions.
Brand Exposure
Building brand awareness is essential for the growth of your startup. A dedicated SEO agency works persistently to ensure your brand is seen by potential customers, and your unique selling propositions are showcased. Your startup's exposure on search engines presents prospective customers with a trusted image of your brand.
Long-Term Results
A key benefit of hiring an SEO agency for startups is that they aim at long-term results. Unlike other forms of digital marketing like social media advertising or PPC that provide short-term results, SEO is a strategic process that helps in establishing a lasting online presence. The ROI in SEO may take time but when it starts pouring in, it continues for a longer period.
Time Saving
As a startup owner or manager, you certainly have plenty on your plate already. And SEO is a time-consuming process that requires skillful execution. Hiring an SEO agency lifts this burden from your shoulders allowing you the freedom to focus on what matters most – running your startup effectively.
Analyzing Competitors
A significant part of any successful SEO strategy involves studying competitors. A dedicated SEO agency can conduct a detailed competitor analysis to learn what works for them and how we can do better than them. This invaluable information will help shape up smart strategies to take over your competitors' market share.
Quality Content Creation
A crucial aspect of successful SEO is content creation as it helps win the trust and loyalty of potential customers. SEO agencies have a team of expert content writers who specialize in creating intriguing, highly optimized content that drives engagement and promotes user interaction.
ROI Tracking
The ultimate goal for any startup is to earn profits. The return on investment (ROI) in SEO can take a while before becoming evident, but it continues over a longer term. Your SEO agency can track changes and provide regular updates on the performance of the applied strategies. Their reports will help you understand the effectiveness of your spend, providing tangible proof of the SEO agency's value.
Tools & Technology
Professional SEO agencies employ an array of tools and technology specifically designed to boost your online presence. From keyword research and competition analysis software to link-building tools and more, these technological assets can give you the edge you need to rise above your competitors.
Metadata Optimization
A proficient SEO agency focuses on metadata optimization which plays a vital role in website rankings. From optimizing URL structures to title tags, meta descriptions, page titles and beyond, their strategic approach makes websites crawler-friendly, improving organic search performance.
The Credibility Factor
An efficient SEO agency works not only to increase your visibility, but also your trust and credibility. Being highly visible with content that's relevant and easy to interpret heightens user trust. Users are more likely to engage with a site if it fulfills their needs efficiently and effectively—an experience enhanced by intuitive navigation and site design.
Multimedia Integration
To further enhance user experience, an accomplished SEO agency integrates multimedia elements into your website. Varied content types such as images, infographics or videos make web pages more engaging, enhancing users' time-on-site and encouraging them to convert.
Social Media Integration
Social media is not directly related to SEO but integrating your social media with your website boosts your brand's awareness and accessibility. An adept SEO agency knows how to harness social media channels to drive more traffic to your site and improve online visibility.
Mobile Optimization
With most searches now conducted on mobile devices, Google assigns great value to mobile optimization. Your SEO agency will ensure your website is fully optimized for mobile, boosting your rankings and reaching users on the devices they use the most.
Email and SEO Integration
Email remains one of the best ways to reach customers. Your SEO agency can develop content for email that helps drive recipients back to your site. When this content is also optimized for search, you augment organic search results while fostering customer loyalty.
Flexibility in Approach
The strategic plans which work at the beginning of the campaign might not remain efficient throughout. With changes in search algorithms and market trends, an experienced SEO agency frequently tweaks strategies as needed – ensuring each action taken serves your goals and delivers results.
Google Analytics Assistance
Dedicated SEO agencies are proficient in using Google Analytics. They leverage this powerful tool to analyze user behavior, track web traffic, measure conversion rates, and refine strategies accordingly for better results.
Accessing Your Audience
By working closely with a dedicated SEO agency, you have access to professionals who are skilled at identifying and understanding your target audience. They will help craft content and marketing messages tailored to engage these potential customers, driving targeted traffic (and higher conversions) to your site.
Server Performance and Speed
Your server's performance plays a crucial role in improving user experience. Slow loading times contribute towards high bounce rates. A devoted SEO agency can enhance server performance—and page load speed—significantly impacting your ranking success.
A Strategic Investment: Partnering with an SEO Agency
Setting a strategic roadmap to increase your startup's online visibility, developing tailored approaches to target your audience, ensuring your website is operationally and visually pleasing, creating compelling content that engages users and converts them into customers.
These are just a few ways an SEO agency can boost your startup's digital marketing efforts. Work with the right SEO agency, and your startup can expect a positive difference in terms of better visibility, targeted traffic, higher conversion rates, enhanced brand trust, and ultimately, improved profits.