Foster McGowen Voorhees, the 30th governor of New Jersey at the turn of the 20th century, and the man for whom Voorhees, New Jersey is named, probably never even imagined just how populated this area of New Jersey would eventually become. Secondly amazing is how mobile the general population of New Jersey and the entire country is. All this mobility must have a means of conveyance, a way to move stuff from one place to another. Central to this activity is the moving trailer and van business. This article is written to help startups and other companies out there get the most out of their moving experience. Also, relocation entrepreneurs need information on vehicle selection for their businesses.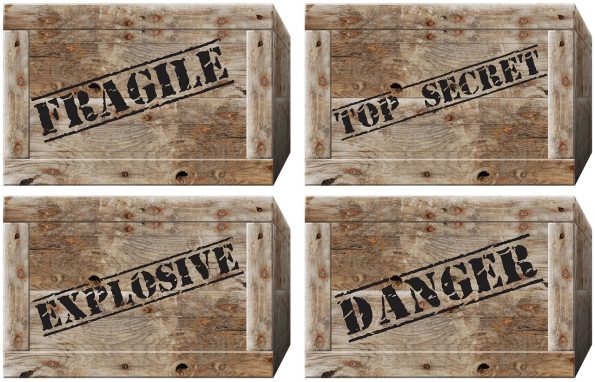 The key to getting the most out of any relocation is the type of trailer or van you choose. If you're looking for dry vans, flatbeds, and lowboy trailers in Voorhees, NJ or in a city near you, you'll have plenty of options to choose from. Below are the types of haulers you will want to consider depending on what your startup plans to move or haul.
Different Types of Trailers
One of the most common classifications of trailers is a flatbed trailer. It is so named because of its construction, and it comes in different configurations discussed below. It is simply a flat bed with no sides or top. These trailers may or may not have a drop ramp attached to the rear to make loading and unloading easier.
Flatbeds are popular because they are fully accessible from all directions. Loaders do not have to deal with lifting the load over walls, or squeezing load contents through rear doors, or roof constraints.
These trailers are ideal for moving loads that do not need to be protected from the elements. The major safety concern with these movers is securing the load. Strapping down contents firmly and in accordance with local and state hauling codes is critically important if you wish to get to your relocation destination with all the contents you initially loaded.
Descriptions
These trailers come in different setups to accommodate different business hauling needs. Check out their brief descriptions of your relocation vehicles below.
Lowboy — This trailer is basically a semi without sides or roof. It gets its name from how low to the ground the frame sits. It also has two drops in its frame. These drops are at the trailer's axle level and give the trailer that road-hugging appearance.
These are also called step deck or drop deck trailers. One drop is located just behind the goose neck. The goose neck is the term used to describe the appearance of the attachment. It looks like a goose stretching its neck for a better look.
The other drop is usually just in front of the rear wheels. This drop also serves as a sort of stop that helps keep the load from rolling off the trailer.
Extendable Flatbed — This type of trailer is ideal for larger loads since they can be extended or stretched to fit these larger or longer loads.
The extensions are held in place with pins. Releasing these holding pins and applying the brake allows the tractor to pull these extensions to their desired length to increase the load bed area.
Removable Goose Neck — These trailers are ideal for hauling taller loads. The trailer has a detachable front that permits the entire hauling platform to drop to the ground.
This drop creates its own loading ramp and platform. This feature permits the loader to simply drive the load onto the trailer.
Dry Vans
Dry vans are basically long boxes with sides, tops and twin rear doors. They are called dry because they have no refrigeration or other climate controls inside.
They are designed to haul pallets of product, furniture, appliances or equipment. Movers and haulers who are moving loads which need protection from the elements and other road hazards use them .
Because they are fully enclosed, they fully encapsulate and protect contents. Logically, they are also used for more expensive or easy to damage loads.
Benefits of a Dry Van Versus the Alternative
The benefits of using a dry van versus other alternatives are readily obvious, especially when you stop to consider the other relocation alternatives.
The other alternatives are usually workers with their pickup trucks. For starters, most pickups do not have high walled, covered hauling areas. Every item hauled has to be physically lifted and wrestled onto the truck.
All the contents are exposed to the weather, other traffic hazards and Developer Joe's questionable driving habits. The added inconvenience of multiple trips from using smaller haulers simply multiplies the burden unnecessarily.
Conclusion
Avoid unnecessary hardship. Opt for the quicker job completion and better protection of what you are hauling. Buying or renting a dry van can help your startup or any company more effectively move and protect the valuable assets of the company.