Starting a remote business is something that you should consider very carefully before going all out. Remote work has both advantages and disadvantages, and you should delve deeply into them before starting off. Here are a few points to keep in mind.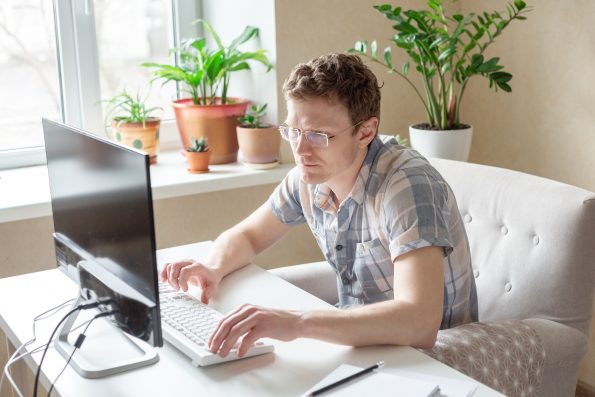 1) It can get lonely for your team members
Running a business in a physical office allows your team to interact physically with each other daily. Remote work can be isolating for your team members, leading to feelings of loneliness. Feelings of loneliness and isolation can, in turn, lead to depression and burnout. To overcome this issue, try to use technology and software tools like video conferencing software to have regular video group meetings with your team members. That will help build an inclusive environment for you and your team.
2) Overcoming difficulties in recruiting team members
Conducting interviews over video calls is not quite as effective as holding them face to face. It is essential to gauge an interviewee's abilities using different parameters than what you would use in a face to face interview. One option is to consider giving interviewees a small task to work on as part of the interview process. Doing this will help you assess the candidate's competence and communication skills as well.
3) Leveraging technology to ensure collaboration
Today, there are a lot of software solutions that aid online collaboration, and you must invest in the right mix of tools for your remote business. Remote workers will need email, direct messaging software, and video conferencing tools, to name a few. Your objective should be to enable your remote team members to work together seamlessly. Encourage them to get a high-speed broadband connection and a suitable computer or laptop for remote work purposes. After all, it can be extremely irritating for you and your team member to deal with computer issues or slow internet speed in the middle of an urgent video call.
4) Managing employees in different time zones
 One of the advantages of running a remote business is that you can have team members working from anywhere in the world. However, that does mean that you may have more than one team member in different time zones. Catch-up group meetings could be early or late for some of your remote team members. One way to overcome this issue is to have asynchronous standup meetings in Slack. Doing this will allow your team members to respond to specific project related queries or common standup questions as and when they come online in their time-zone. As a result, individual team members can focus on their work and provide actionable feedback rather than get stressed about attending a group meeting at what might be an awkward time for them.
5) Evaluating the performance of remote team members
Out of sight should not mean out of mind when it comes to managing your remote workers. In fact, in the absence of daily physical interaction, it becomes even more critical for you to manage your remote team effectively. You can set up appropriate metrics to help you evaluate their performance. As an example, you can set time-bound deadlines for specific tasks such as making 30 cold calls in a day for sales related tasks or writing a blog post in 4 hours. You should have specific parameters that will help you evaluate how your remote team performs.
In summary
 Starting a remote business is not as easy as it seems. It is essential to use appropriate software tools to enhance collaboration and increase productivity. You'll need to manage and motivate your remote team. It is also vital to ensure that there is constant and transparent communication between you and your team members. Doing so will help your business thrive in a remote work environment.