Whether it's your first time launching a business or a seasoned entrepreneur opening a new one, nothing beats the excitement of starting your own business. However, standing out from the crowd can be challenging, considering you're competing against companies that have gained traction in the market.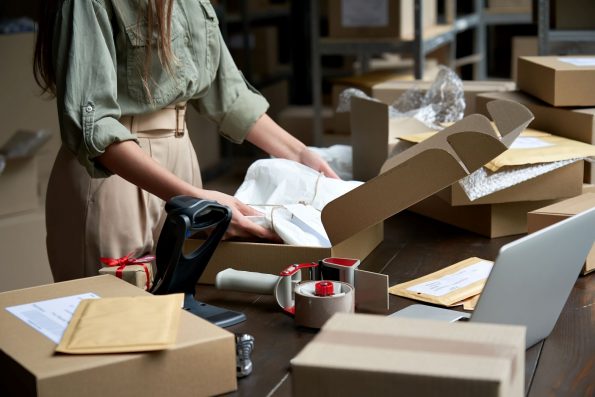 However, this shouldn't put you off if you want to venture into the delivery industry; many companies claim to offer seamless services, but their processes are flawed. People use their services due to a lack of better options. A delivery business is operationally demanding, and the recent calls for 'same-day' or 'next-day' delivery haven't made things any easier; consumers have increased demands and have greater expectations. 
However, if a delivery business is operated well, it can stand out and attract loyal customers. Remember, such a trade doesn't require manufacturing and selling commodities, so the approaches needed to prosper are also different. Read on to learn about the most effective startup delivery business success tips: 
Be Flexible In Your Deliveries
Avoiding rigidity is one of the secrets to a successful delivery business. Customers expect their orders to be delivered but don't have to postpone their commitments while waiting for delivery. Remember, your clients are employees in different workplaces, and some run businesses like yours. So, allow them to pick a convenient delivery time. It creates a more intimate connection with the company, which leads to loyal customers.
Use The Right Means Of Transportation
Before you deliver a parcel, it's good to establish where the customer lives so that you can use a suitable means of transport. For instance, if a client lives in an area with unpaved roads, you'll need a vehicle for such terrain, which should have a strong tire grip. In areas with paved roads, both vehicles and motorcycles can be used. But remember, motorcycles aren't fitted with safety components like seatbelts; therefore, teach your riders how to avoid motorcycle accidents. Choosing the right means of transport ensures that your personnel can deliver fast and that you get satisfied return clients. 
Keep Your Customers Posted About The Status Of Their Deliveries
Technology is constantly developing, and the changes, as a result, are influencing customer experience and behavior. Today, delivery companies are feeling the pressure of these innovations. Clients have high expectations; for instance, they want real-time updates about the progress of their packages. It's where the big delivery organizations fail. 
So it's your chance to do things in a smart and well-planned way. Give your customers a tracking ID that they can use to stay informed. You can also invest in software that provides actual updates or use live chats, short message service (SMS), emails, or uniform resource locators. Make it a priority to keep your customers up-to-date. 
It's good to solicit your clients' reactions to establish whether they're content with your services. Such a move will demonstrate that you're concerned about their experience. You can also use that feedback to improve your services further.
Providing Parcel Insurance Can Be A Game Changer For Your Business
The package delivery business happens naturally, so it's normal to experience unfavorable weather or other unanticipated circumstances. For example, if you're delivering fragile items such as glassware and pottery and the driver has to use emergency brakes and some items break due to the impact, this can be considered an unforeseen accident. However, suppose you've taken out parcel insurance. In that case, you won't have to worry since shipping insurance will cover the entire value of the damaged products. Providing parcel insurance gives your clients peace of mind, especially if the items delivered are high value. 
Try To Be An All-in-one Shipping Company

 
Starting a multi-functional shipping company can be challenging due to the high initial capital. However, once established, it can be very profitable. An all-in-one delivery company's objective is to serve various industries. You'll deliver a wide range of products, including food, pharmaceuticals, etc. It means you have to invest in the right packing materials. 
If you're transporting food, you need paper containers since they keep cold and hot foods. Refrigerated containers are much more suitable for maintaining correct temperatures when delivering medicine. In addition to the huge starting capital, you'll also require a larger workforce. However, if you can hack it, your company will be poised to control the delivery market. 
Final Thoughts
Establishing and operating a startup delivery business isn't very complicated. As long as you offer your customers top-notch services, they will return. Please note that you'll face competition from other organizations, but you can set yourself apart by guaranteeing 100% consumer fulfillment. Use the above tips to improve the quality of services at your parcel shipping business.