For the avid fitness fanatic, starting your own gym is the only startup idea that you need. Starting your own gym is a profitable industry. But, you need to be prepared to work hard in this highly competitive trade. With big name gym franchises all over the UK, you need to be prepared to have a unique gym that appeals to the masses as well drawing profit. After all, you don't want to miss out on this lucrative and highly profitable sector.
The gym industry in the UK amasses over £3.92 billion, as reported earlier this year. For many, turning down the big bucks is hard to resist. Setting up a private gym can earn you a small fortune. But, you need a niche idea to set you apart from the crowd.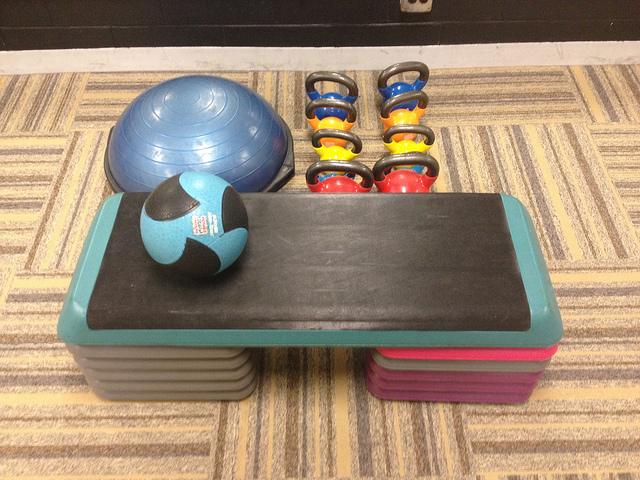 Image has been sourced via Clay Manley
Know Your Niche
What do people want from a gym? What will be your niche? You need think carefully about what other gyms offer in your area. Do they have spa and swimming facilities? If not, you can cater your gym towards this crowd. Think about what people want for the long term. If they want a sauna and wellness centre, incorporate this as part of your services. But, if this is being done in other gyms in your preferred location, it may be time to look at other services that you can offer.
Professional sportive massage is an excellent way to get people through the door. Offer this is an added extra and ensures that people can have a brilliant rub down after their workout. While this may be novel, it will certainly be popular. There aren't many gyms offering this kind of service. Know your niche, but also find out what people want from their local gym.
Research, Research, Research
Research is fundamental to the success of your venture. Without research, how will you know what people want? You need to have a friendly, relaxed atmosphere. Many people feel that gyms are pretentious places. You want to get people through the door. Offer a personalised service.
Effective market research is needed so that your venture is successful and profitable one. Compile market research by asking people about their lifestyle and fitness habits. Tailor your equipment to the needs of the masses. Hone your gym to the needs of your core demographic. This is the only want to ensure success.
Bring in the Professionals
Are you something of a fitness fanatic but lack the qualifications to train others? It's time to bring in the professionals. Ensure that you remain the epitome of professional with fitness trainer insurance. CRB checks those within your organisation. Do check references and make sure that you are compliant with all aspects of safety. After all, you want your clients to feel happy and safe within your gym.
Find professional fitness trainers and personal trainers to work within your enterprise. But, also ensure that you have people that are trained in bodybuilding and weight loss within your gym too. This will ensure that you meet the needs of everyone who will use your gym.