Many modern businesses rely on logistics companies to help them manage their shipping and warehousing needs. Companies that specialize in this service handle a variety of different tasks for other businesses ranging from storing products to delivering them to their final destination. They often work with companies that are shipping goods overseas or that are shipping large items that require freight services.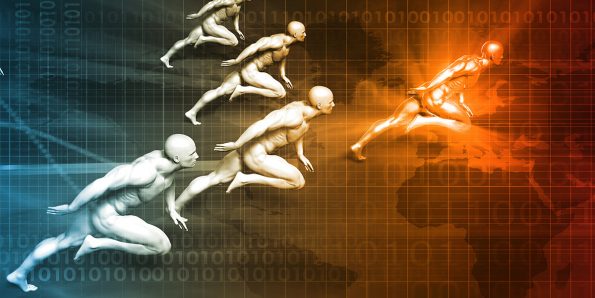 Because these companies deal with so many different issues, they need to be set up correctly from the start. If you are getting ready to start a logistics company of your own, it is important to get your business off on the right foot. After all, your company will be directly responsible for dealing with everything from warehousing your clients' products to shipping them to remote locations.
Using the following steps, you should be able to get your logistics company up and running quickly in a way that will help ensure your success.
Get Your Finances In Order
Starting any type of business requires money. A logistics company is no exception. You will most likely need to find investors to help fund your startup phase. The amount of money that you need to obtain depends on the services that you plan on providing. For instance, if you are only going to act as a broker or provide basic freight management services, you typically won't need as much capital as if you are going to become a full 3PL service. To find investors who are willing to give you a chance, you will need to have a detailed plan in place that clearly identifies the services that you plan on offering.
Obtain The Proper Licenses
Like other businesses, your company will need to be properly licensed in order to operate legally. Every state sets their own requirements when it comes to licensing. In most cases, you will need to obtain a business license. You will also most likely need to file tax forms with your state. You can find information about the licensing requirements in your area by checking out the website of the Department of Licensing for your state. It can also be extremely beneficial to hire a lawyer to help you get your business set up correctly from the start.
Get Your Taxes In Order
Tax issues are a major consideration for any business. You will most likely need to file for a tax identification number. You may also need to get registered to pay sales tax or use tax in your state.
Familiarize Yourself With Your Competitors
As with any business, it is important to research your competition. Knowing what companies you are up against can make a real difference when it comes to your chances of success.
Create A Business Plan
One of the most important parts of starting any business is coming up with a well-written business plan. The process of putting together a business plan forces you to consider every aspect of how your business will operate. One of the most important things that your business plan will address is how you are going to finance your business. Although you can finance your company on your own, you will usually be able to grow more quickly if you can find outside investors or if you can obtain financing from a bank.
Many logistics companies require hundreds of thousands of dollars during the startup phase. This type of capital can be difficult to obtain when you are just getting started. It is extremely important to establish a relationship with your bank. You also need to make sure that your credit is impeccable. This will improve your chances of getting approved for the financing that you need.
Choose A Physical Location For Your Business
Setting up an office where you can meet with clients will help present the right image for your business. Additionally, you will most likely need to obtain space for warehousing products or for other aspects of your business. You may want to choose rental properties that are located close to shipping hubs, such as UK logistics services providers.
In addition to choosing a nice business address, there are many ways to show a good business image. For example, designing an eye-catching company logo, and customizing office supplies, such as lanyards. Employees wearing custom lanyards with unified signs at work will enhance their sense of belonging and team cohesion, and also increase the influence of the company in the industry.
Stay focused on your business goals
One of the biggest challenges when starting a new business is to remain focused on your goals. It's very easy to be distracted by tasks that are not very important to your 'end goal'.  One suggestion would be to write down a list of all the tasks you need to complete in order to reach your goal. Prioritise them (with the most important ones at the top) and start working down the list. If you are having trouble sticking to this approach, an Accountability Partner can help.
Insure Your Business
Business insurance is particularly important for logistics companies since they usually carry a lot of risk. For instance, imagine that you are transporting expensive items for one of your clients and your truck gets in an accident. It is vital to make sure that any products that are damaged in the accident are covered by your insurance plan. When another party is liable for damages, legal firms such as The Stoddard Firm can help you recover damages. You will need to work closely with an insurance agent to come up with a plan for your business that covers all of the potential risks that you may face. Although these types of insurance plans usually are quite costly, they are definitely a good investment. The last thing that you want is for one mishap to bankrupt your business.
Start The Hiring Process
Once you have everything in place, you can begin hiring employees. Make sure that you choose people who are qualified for the job. If necessary, you can also provide them with individualized training that will help them get a handle on their job duties. As long as you have taken the time to get all of the other components of your business in place, you should be ready to hit the ground running so that you can start working toward success.