Being in love with food is one thing, but being in love with cooking is something completely different. Knowing everything there is to know about different ingredients, cooking techniques, and serving ideas is amazing, especially if this is something you'd like to do for a living. And with so many options and chances out there, you can easily find your own spot in the food industry. Being a personal chef is one of the ideas you need to look into since this job will give you a chance to prepare food on a professional level, but still work with real people you can talk to. So, if you too are thinking about exploring a career as a personal chef, here's how to get things started.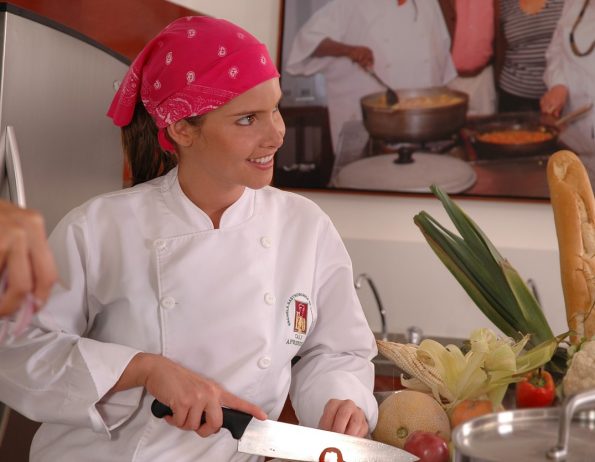 Define your role
Even though most people are unaware of the difference, a personal chef isn't the same as a freelance chef, and definitely not the same as someone running their own catering business. There are massive differences between these three things and you need to define what works for you the most.
Personal chefs usually work for busy individuals and corporate events, while freelance chefs can work in a professional restaurant kitchen as well.
The catering business is something in between, and you need to be able to work with professionals as well as laypeople if you want to be successful. Also, being a personal chef isn't the same as being a private chef – these people usually cook for just one person, one family or one institution, and they're the most exclusive kind of chefs out there. So, before you start your business, define your role and make sure you know exactly what kind of a chef you are.
Perfect your skills
If you want to make it in this business, you need to be cooking as often as possible, but, in order to do that, you have to know how to cook first. Being a home cook isn't enough anymore, and you have to possess lots of new skills and techniques that will separate you from other personal chefs in your area. That's why learning about Foodtech and perfecting your skills is a must.
Luckily, we live in an amazing technological era, and learning new things is easier than ever. You can read books, watch YouTube tutorials, visit famous chefs' websites, follow their step-by-step programs, and find out everything there is to know about cooking theory. But, once you do that, it's time to start practicing – turn your home kitchen into an impromptu training area and begin preparing as many dishes as possible. Whatever comes to your mind is quite all right, and it should help you become a better chef, which is always good.
Get some professional equipment
Unlike chefs working in restaurants, you need to have your own equipment and always keep it by your side. After all, these are your tools and something you'll be using every single day, so investing in proper cooking equipment is quite important.
Start by getting some proper knives. These should be new and comfortable, and as versatile as possible. Also, make sure you have your knife rolls and sharpeners because these will keep your primary equipment perfect at all times. In addition to that, consider getting a few boards that will help you take your cutting skills to the next level. You might also think about getting a personalized and unique charcuterie board for sale, and use this for serving your food in the best way possible, making a lasting impression on your clients.
Think about marketing
Once you've taken your cooking skills to a certain level and purchased all the equipment you'll need, it's time to actually start preparing food and earning some money. However, the problem you could be facing is the competition – if you live and work in an area full of already established and well-known personal chefs, making a name for yourself could be a bit tricky. But, that's why you need to think about marketing and find ways to advertise your services.
Start by designing your own website – this is where you can present yourself and your cooking skills, as well as the menu you've perfected. Your website can be interactive as well, including pictures and videos that showcase your skills. Also, include referrals from your clients and start relying on word-of-mouth advertising too. This is great for all new business, especially in the food industry, and all you need to do is keep preparing amazing food that will get people talking about it. Once your clients start referring you to other people, you'll be able to make more money and work as much as you want.