An impromptu business trip, sudden family commitments…there are many causes that can prevent us from attending that sporting event or spectacle that we had previously acquired tickets for. What can be done in this situation? This is the question that Ander Michelena and Jon Uriarte answered with the creation of Ticketbis, an online platform for buying and selling tickets.
The start-up, which was created in Spain, was born as a challenging initiative by two young entrepreneurs who decided to wage all they had to fulfil their dream of carrying out, and accomplish their own project. Ander Michelena and Jon Uriarte worked in their London offices in Morgan Stanley, where they had their own position and high salary, something uncommon given the times they were in. One day, they decided to take the plunge into the entrepreneurial scene, and they returned to their native Bilbao to found a platform for buying and selling tickets that would be named Ticketbis. Four years later, this project has expanded to 19 countries, and can count with more than 250 employees within their team.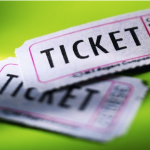 Since its creation in 2010, the start-up has gone through an intense period of internationalization and currently works with 8 offices around the world, such as Madrid, Buenos Aires, México D.F. amongst others. Today, Ticketbis leads the secondary ticket market in those countries where it operates, and a huge part of its success is due to its ability and knack to adapt to each of its markets, by counting with local professionals who know the particular needs and desires of their specific countries. Their motto? Think global, act local.
Another fundamental pillar in the development of this company has been the ability to overtake their competitors. Already in 2013, Ticketbis accomplished a new phase of internationalization in Latin America, but this year, the company has continued to study new markets in order to expand its frontiers.
As has been the case throughout the history of key successes, starting off has never been easy. In order to materialize their ideas, Ander and Jon needed to receive financial help from investors who believed and had faith in this project. Finally, they managed to achieve a first round of funding of 400.000 Euros, with help from their family, friends and business angels who knew how to give this business the potential it needed. Four years later, Ticketbis has achieved 3.5 million euros in funding, which it keeps investing in its internationalization projects.
The start-up closed last 2013 with an annual turnover of nearly 30 million Euros, of which more than 14 million came from Europe, doubling the stats from the previous year. For this portal, the activity that is carried out in Europe is vital and provides more than half the global turnover this company accounts for. Ander Michelea states quite clearly; "with regards to next year, our objective is to double that amount, in other words, surpass 60 million Euros".
Related articles