Who are we? Why are we here? Where are we going? These are the questions we ask ourselves when feeling philosophical. For startup owners, similar questions need to be asked about their company – particularly the product (or service) they're providing their consumers. Only by developing a deep understanding of the product lifecycle can a startup have the endurance necessary for long-term success, and this can only be achieved via solid product management.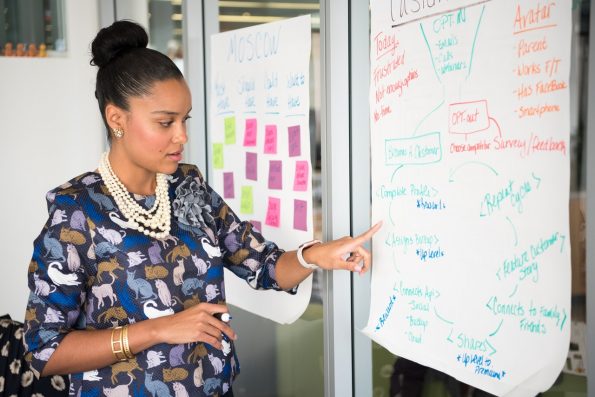 Here are several detailed reasons why strong product management is so important:
Complexity
Developing, marketing, selling, and servicing a product is a complicated process for a number of reasons. The main cause of product management complexity is the ever-changing nature of several key factors. The product itself can change due to limitations, inspiration, and a number of other sub-factors. Likewise, the marketing can be influenced by consumer feedback and demographic data shifts. And sales can be affected by economic events far outside a startup's control. Given these variables, a startup not only needs the best option for product management software available but also ensure their product management team is up to understanding the product lifecycle.
Accuracy
An organization needs accurate information in order to achieve success. Ill-informed business decisions will invariably lead to business disaster. With this in mind, startups need a reliable product management system in place. On top of comprehensive software and skilled professionals, accurate product management requires a certain level of independence. Product managers need to be able to perform their duties without the wishful thinking attached with direct outside involvement. Their approach should be clinical and objective. Combined with the right resources and experience, product managers granted the freedom to work independently will bring the most reliable information possible to the table.
Efficiency
Most startups are extremely cost-conscious – at least they should be – and business efficiency plays a major role in this pursuit. Developing a solid product management system via superior software, talented managers, and a reliably independent approach will result in greater efficiency in getting popular products out to consumers and responding to their evolving demands. An unbridled product management style with no concern for technique or productive approach will burn up more financial fumes than something consolidated and refined for maximum impact.
Adaptability
As previously mentioned, a lot can happen in the life cycle of a product. Companies with a solid product management system are in a position to adapt to changes better than those freewheeling the process. This is particularly true for product management based on a product roadmap tool, which is included with the leading software solutions. A product roadmap is designed to help convey the expected life cycle of a product.  Yet it also allows for adjustments to be made along the way. Functioning as the guiding light for executing a product offering over months if not years, it's crucial for product management to be flexible. This sort of flexibility is only possible via an optimally designed product roadmap tool.
Profitability
While providing a stellar product that becomes incredibly popular is a goal for just about any business, the endgame is always profit. Stakeholders don't want to watch any more revenue go to research and development than they have to, and while their often impractical expectations may not be reached, there are ways to show them the company is doing its best to maximize efficiency and therefore minimize costs. An effective product management system reassures investors of profitability by virtue of the fact it helps to maximize efficiency.
A deep understanding of the product or service a startup is providing is essential for success. This can only be achieved by utilizing an effective product management system. This, in turn, depends on the right software, the people, and the right approach to the product lifecycle.