There is a difference in having just a website for your criminal defense law firm and having a website that makes money by converting new clients in bigger cases. Most criminal defense law firms have websites, but many are missing the mark on SEO — either because the site is poorly designed or because their Google rank is too low.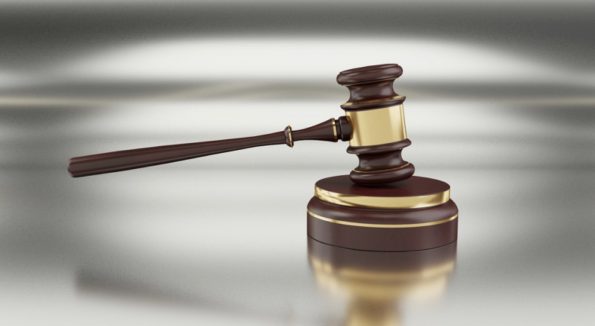 This distinction between just a website and a great-looking plus client-converting site is our focus. We also do marketing strategy for employment lawyers besides criminal law defense law firms.
We do that through SEO and we do it strategically. This is a discipline that calls for both experience and straight-up knowledge.
To know what to spend on SEO for a criminal defense law firm, you have to understand:
How Google works
How potential clients use the internet to find lawyers for criminal defense
What website elements for SEO will actually convert legal prospects into clients
To fully get a scope of these factors, you have to understand your audience. Not all legal audiences are the same. A website for family law is fundamentally different from a website of criminal defense lawyers.
With all that said, the following is a narrow down on what elements of SEO strategy to invest in for a criminal defense law firm in order to convert potential clients into sales.
Create Great New Written Content Often
Lost in all the focus on ranking high in search results is the importance of great written content. Your website can attract lots of traffic but if none of the visits like what they read, none of the visits will matter.
A criminal defense law firm should feature practice area web pages and blog articles that are:
Well written
Coherent with natural keywords
Focusing on the victims and their needs
Google's algorithms have become pretty good in penalizing content that is poorly written, stuffed with unnatural keywords, and is overly lawyerly. Even if yours manages to get by, your website will still fail to connect with potential clients.
Well written content matters for every type of law firm, but it's especially important for a criminal defense law firm. The amount of time a visitor spends on your site affects the website quality score that Google assigns you. Criminal defense is a very competitive field, it's therefore important that your Google quality score be as high as possible.
Criminal law is intrinsically personal, so it's also important that your website's content tone resonates with potential clients on a personal level, human level. Instead of talking to them, speak to their experiences.
A criminal defense law firm should feature webpages, blogs, press releases, and others that establish your firm as a deeply knowledgeable authority in your niche and use natural, relatable language that connects with the audience.
Link Building
Link building is a top tier ranking signal for SEO. It is a great way to improve rankings consistently. The following is an outline of the most important steps to consider in link building:
Have a database of link prospects. They should be websites and blogs that narrate criminal law or at least the legal field
Get new links and track all of them
Build email pitch templates to reach out to credible related sites and ask for a link back to your site
Conduct organized outreach to get links
Create high-quality content that follows the EAT process as assets to building links to
EAT is a digital marketing community acronym that stands for Expertise, Authority, and Trustworthiness concerning the production of content.
Link building should be done of content that showcases:
To write content that showcases your criminal defense law firm as an expert, conduct topic research to know what your prospective clients consider important. You can review other articles that rank prominently and find chances to create a greater article. Write the topics in long-form content and far exceed the audience's expectations by covering the topic exhaustively.
Evaluate whether your written content is authoritative by looking into whether a well-reputed site is linking to your content. Look at the performance of your content on social media by looking at engagement metrics.
Defend your online reputation because how the public perceives your firm has a huge impact on your success. For example, if your Google review is receiving 3 stars, do great work to attract 5-star reviews.
Besides improving on past client reviews, ensure your office location is easy to view on the website. Display proof of past satisfied clients by showcasing recent testimonials and include an accessible privacy policy in your footer.
Sources