Brand image has always been one of the most important factors in the success of a business, and now more than ever, customer engagement is becoming crucial in creating a strong commercial brand. Half of every modern business's success relies on the quality of the product or service it offers, but it is becoming essential for these businesses to engage their customers on a personal level in order to maintain sales and loyalty.
Even Business Insider and financial expert Forbes are beginning to tout the importance of customer engagement, noting that the businesses today have a much lesser role in creating their own brand image. In a world powered by social media, customers' opinions are fast becoming the most important.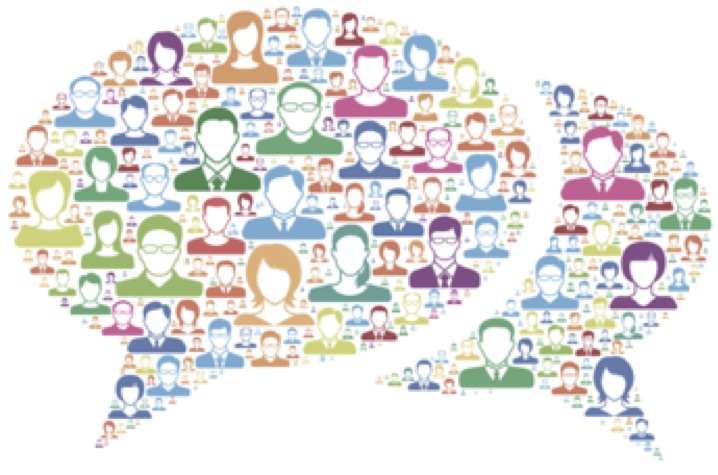 Social media platforms began as a simple way to keep in touch with friends, but since then, platforms such as Facebook and Twitter have also evolved to become immensely valuable to companies too. Today's consumers have more choices than ever before, so it's vital for companies to engage their prospective customers in order to create brand loyalty in a particularly competitive environment.
Businesses Using Social Media To Create And Fuel Brand Images
For customers, personal image has also become a topic of great importance as social media platforms like Instagram allow them to portray their own style through the goods and services they choose. With Millennials in particular, business's brand images are everything – so companies who post attractive or memorable posts and constantly interact with their clients are much more likely to claim the lion's share of the market.
Better still, companies that offer a constant presence on social media and actively engage their customers often have larger fan bases by default, as their customers feel that their opinions and needs are valued. Brands like these often sell themselves by offering social media-based competitions, leaderboards and opinion polls that allow their consumers to voice their thoughts and have them recognised as well.
Firms who actively connect with their customers also have a major advantage: an emotional connection. Customers who feel emotionally attached to a certain brand have been shown to be far more likely to remain loyal to it. Once people feel attached to a brand, a company does not even need to advertise aggressively or consistently to see results, as emotional engagement automatically creates a memorable experience.
Personalised Customer Care Creates Positive Word Of Mouth
Another perk of social media is the word of mouth phenomenon. Good reviews posted on Twitter or Facebook will automatically attract new customers without any marketing needed, and positive feedback from previous customers will also entice new customers, knowing that other people have had a good experience. This can save companies huge amounts on their advertising bills, and if they respond with thanks to good reviews, they can also create further engagement.
Offering personalised customer service and care has also been made easier by social media. Companies who quickly respond to positive and negative feedback are engaging their consumers one way or another, which can boost sales even when negative experiences have been had, but are corrected.
Dissatisfied patrons who receive a sensitive solution to the issue are also far more likely to persevere with a brand. And while studies have shown that almost 60% of Twitter users who Tweet about a bad experience will receive no response, the other 40% of companies who do respond are creating a supportive customer environment that leads to customer retention in the long run and a much stronger brand image.
In short, companies who are moving with the times and engaging their customers are seeing improved growth, customer retention, and sales, while firms who reject social media presence are quickly being left behind. Social media has made it easy for every company to offer engaging and caring customer support, so it's vital for businesses to take advantage of this convenient platform for growth.