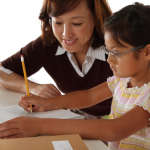 As a student, time is pretty much something you will have to value the most. From juggling school work and extracurricular activities, one must capitalise every given opportunity. And for the learning student, spring or summer is that perfect time where the world is never empty of business opportunities. So, if you have the guts and patience for a little hard day's work, then why not venture into a part-time business. Summer jobs are not only a plus in your resume, they will also help you get ready in starting a business in the future.
Participate in social media activities and online investment
Freelancers and online jobs are currently on the rise and luckily, the internet is a place where the younger generation is better at navigating. And with more and more advertisers leaning towards social media sites like Facebook and Twitter, your online marketing expertise may just be of use. Or if you like the idea of trading, then why not buy gold from Bullionvault? See, there are several sites similar of this type that are available with just a click of your mouse. In fact, most of these sites offer free sign-up so it is more accessible for students too.
Explore tutoring and teaching jobs
Again, the advent of the internet is beneficial for the aspiring businessman. And since you are still studying in school, you might as well use your expertise in a particular subject and apply for tutoring jobs. There are tutoring jobs online where you teach English to foreigners or you might go for offline tutoring jobs and teach the kids in your neighbourhood. You will not only earn some extra cash to add to your allowance, you will also help a student in need.
Make good use of your talents
The easiest way to earn money is to make good use of your talents. Are you good in the arts? If so, then why not pursue painting careers or participate in fashion design. Do you play any instrument? Then you may want to also utilise your tutoring skills. Are you talented in writing? Then go look for freelance jobs. There are a handful of useful sites like Elance to apply for a job. Just make sure that your talent fits the ideal job you want to pursue.
Related articles