Ensuring that your employees feel appreciated for their effort, enthusiasm and capabilities will lead to a much happier, more fulfilled, and longer-lasting workforce.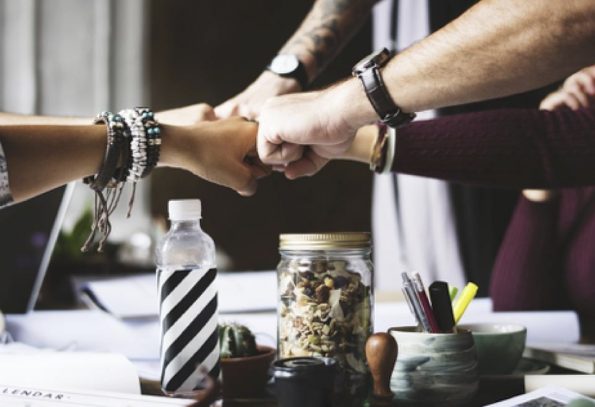 Verbal Thanks
As a boss, effective communication is one of the key attributes you must have and show to your employees. A simple thank you means a lot and can go a long way toward employee appreciation in return. If someone has impressed you with their problem-solving skills or the way in which they handled a tricky customer, it might be an expected part of their job role but giving thanks costs absolutely nothing. Feeling valued and appreciated can mean a lot more to your employees, though. 
Give and Take
For the most part, employees will give more than they take from your company. Staying to finish a piece of work rather than leaving it half-finished, spending time (even if not asked) demonstrating how something works to a new employee, boosting the business' productivity and generally impressing with knowledge and adherence to the business' ethos. Life has a habit of throwing challenges at people, so offering your employees the option to take a day off to attend their kids' sports days or see them go to school for the very first time will mean a lot. 
Thoughtful Gifts
Sometimes, words aren't sufficient for expressing your gratitude for an employee's work. Thoughtful gifts can mean a lot. Custom business gift boxes can offer a range of different ideas, appealing to the wide range of staff you undoubtedly have working for you. Using your company's branding on a gift box can make it feel even more personal. Being able to provide your staff with gifts that show you know them well will not only make them feel appreciated, but they will also make them feel as though they are more than just a payroll number. Being seen as an individual and your boss showing you they know details about you because they've listened and paid attention matter. 
General Treats
Recognising the achievements of your team as a whole can be a really straightforward way of showing your gratitude and appreciation. Grab some donuts or a fruit basket and leave for staff to enjoy. Alternatively, provide a range of canned drinks for employees to choose instead of the usual water on offer. Even providing breakfast once a month could be beneficial. Of course, currently where more people are working from home, it can be tricky to ensure the remote workers feel as appreciated as those working from your establishment. 
Reward a Pay Rise
Perhaps a pay rise isn't the idea of employee appreciation you were hoping for or looking for, but actually, it is the one that could potentially change an employee's life the most. If someone is doing a brilliant job and helping you to run a successful company, why shouldn't they be rewarded with a higher salary or improved benefits? Of course, this approach will have an impact financially. However, you must also bear in mind that offering a more competitive salary to those employees who are meeting their targets will also lead to higher levels of retention.