Funzing is a marketplace which gives everyone the opportunity to share their hobby or skill with others and create an extra income while enriching their leisure time. In an era where the concept of social economy has become more popular, it is exciting to bring people together in offline special events that they never would have otherwise reached.
Funzing started in Israel, now you are moving it to London, what in particular helped you make that decision?
It was an easy decision as the London market tends to accept social economy platforms and other marketplaces have blossomed here. In addition, the leisure time market here is so diverse and exciting! People tend to search for quirky experiences and special events.
What has been your favourite Funzing event you have attended so far? What has been the most quirky?
We really tried to choose the best hosts and experiences out there and to be a multi-vertical platform. Our experiences cover many categories including food, arts, lectures, supper clubs, tours, workshops and more. It's therefore a bit difficult to choose a specific favourite one. Our most quirky experience has to be the"Become a Zombie" event – A Funzing host named Peter invites you to join him backstage of the Generation-Z show where you'll dress up and having your make up done to transform you into a zombie, learn some tips in how to become a zombie and then act in the show.
What has been your greatest achievement with Funzing?
Every time we receive a feedback or comment that users post after an experience it is very exciting. The achievement we feel is that when people are having fun, we can start seeing the change we are making in the leisure time world. There is much work still to be done.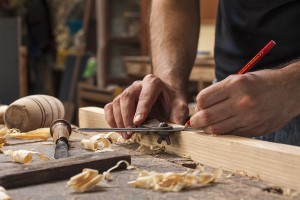 Is there an activity you would like to see on Funzing, but no one has yet set it up?
It is not really up to us; we always love to be surprised as the activities and experiences are completely set up by the imagination and creativity of our community of hosts. We have recently seen much better examples of new events that we didn't even dream off.
What challenges have you faced whilst growing Funzing?
Every marketplace faces similar supply and demand challenges (chicken and the egg). In our case, we have to deal with real people and offline events. We have learnt that it is always super important to maintain our professionalism, by keeping the standards of events high and building and maintaining the trust of the consumers.
In the coming year, what would you like to achieve with Funzing?
We would like to be branded as THE leading website for quirky and alternative experiences in London and spread to a few other countries around Europe during the process.
What has been your most valuable lesson so far since starting your business?
Even when trying to grow, ensuring you maintain personal relationships with your community, provide support and assistance and acting quickly are very important.
If you could give one piece of advice to someone thinking about starting a business, what would it be?
Surround yourself with a great team of Co-Founders and brand ambassadors. Nurture your community as they will be your best representatives.