Startups have to face a ton of different challenges that come with just entering into a competitive niche. So things like security are often put on the back burner. Although progress and profit are certainly paramount, it's imperative to protect your achievements by utilizing various forms of security to facilitate protection and redundancy across all forms of business. A well-rounded security strategy involves a multi-faceted approach that incorporates synergistic methods of securing and supervising the company as a whole. With that being said, here are four security types that every startup should focus on.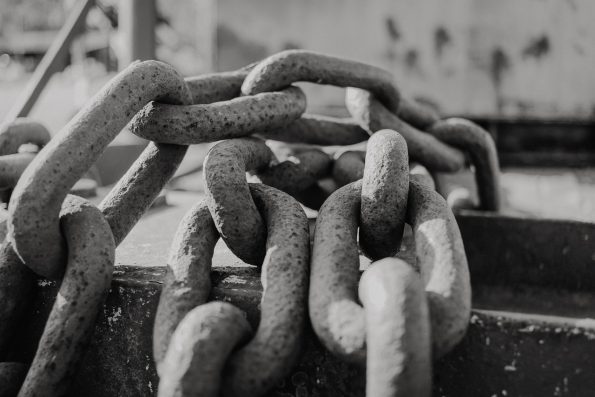 1.     IT Security
Since most business is conducted online these days, your managed security strategy needs to include protecting your digital data and financial transactions. Any platforms or databases that your business depends on should be protected by a good antivirus and firewall software. While a simple program is good enough for the average home user, serious business owners should invest in IT security solutions to minimize the chances of experiencing a cyber-attack at any point in the future.
2.     Surveillance
Whether you have a storefront, a warehouse, or just a small office space, any place of business should be watched over by a network of strategically placed surveillance cameras. This will help you check in with remote monitoring or view footage in retrospect to identify suspects or review other operating issues in hindsight. The good news is that premade surveillance setups with the hard drive and wiring included can be bought for only a few hundred dollars on sites like Amazon.
3.     Copyrights and Trademarks
Protecting your brand is just as important as protecting the company's assets because you're working towards building a reputation and perception that nefarious competitors would love to steal if given the opportunity. This is a preliminary step that is sometimes overlooked. Although you may never wind up using your copyright in court, in the event that you do have to sue another entity for use of your trademarked or copyrighted material, the rewards are substantial enough that you wouldn't want to miss out on that.
4.     Cash Flow Security
Being stuck without enough money to pay bills and continue operating is another form of security risk that often gets swept aside in the initial stages of business. Using lines of credit to purchase equipment and relying on investors are two ways you can use external funding to reduce cash flow burden while you're working on increasing monthly revenue and early momentum.
Backup Plans
Finally, it's always best to draw up at least one or two backup plans that you can use to get back on track in case your original ideas don't pan out as planned. Every good business model should have in-built contingencies that include a Plan A & B at the bare minimum. The more backup plans you have, the easier it will be to adapt to stresses as your company begins to encounter them. Ultimately, your security strategy should plan for anything that can go wrong. It needs to have a realistic response ready to go for every scenario.