A survey conducted in 2017 by Planview revealed that 49% of companies witnessed a project fail. At this rate, businesses may be thinking of lasting solutions to ensure their projects remain successful. At the centre of all this are the Solution Architects. They combine business acumen, technical skill and project management expertise into successful project solutions.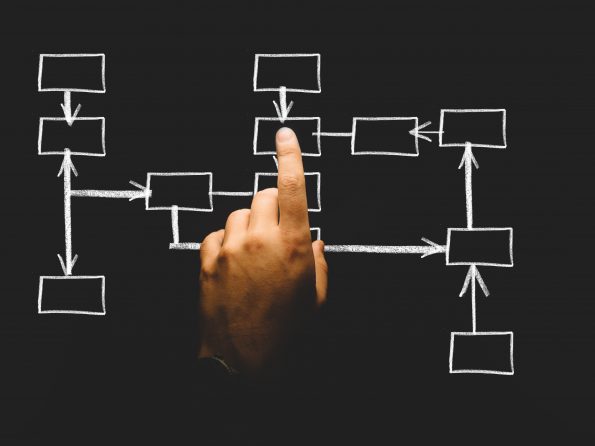 Before we delve into what the role of a solution architect is, let's discuss the broad field of solution architecture.
Solution architecture
Solution architecture, according to Techopedia, is a "combination of roles, processes and documentation that are intended to address specific business needs, requirements or problems through the design and development of applications and information systems."
It is estimated that only a sixth of all projects are successful. Most go over the budget and exceed the stipulated timeframes. Other startup businesses plunge headlong into failure. To mitigate these challenges, a solution architect designs and implements sustainable, tried and tested solutions.
Role of a solution architect
A solution architect, therefore, ensures that solid business needs are addressed in a way that takes care of core business, is tactical and guaranteed to produce desired results. S/She coordinates all the enterprise solutions. The solution architect is the bridge to all stakeholders. They harmonize all business processes, policy and procedure.
In a nutshell, you could summarize the roles of a solution architect as follows:
Analyzing the tech space for appropriate solutions.
Harmonizing tech with enterprise solutions.
Overseeing project management.
Analyzing documentation demands
Controlling solutions development
Developing structures for cooperation
Solution architects, however, may have more than the listed roles above. They ensure that businesses get technical solutions but still make profits. These solutions follow a beaten path to success and are just as technical as they are business-friendly.
A simpler definition of the role solution architects could as well be summarized as:
Creating an enabling environment for productivity
Streamlining daily business activities
Providing secure, consistent and suitable IT environment.
Lowering costs for senior management
For the success of a business, you will need the services of a solution architect sooner rather than later. These experts remove all the guesswork from business solutions. Solution architects leverage their technical know-how and experience in providing solutions to manage both small and established businesses.
So, what sets a solution architect apart from the general manager?
Qualities of a competent solution architect
While the solution architect has considerable knowledge in infrastructure and engineering plans, DevOps, project management, system security among others, they need these qualities.
Software development process and technical skills
While not all solutions architects are not in the driver's seat, they should possess in-depth knowledge in the project subject. This helps them assess the technology infrastructure, identify risks and provide valuable guidance throughout the project.
Eye for detail
A solution architect needs an eye for detail to identify flaws, correct them and observe all the activities conducted by the technical staff.
Solution presentation and management
A solutions architect, as the job suggests, has to be assertive. The solution architect also has to be capable of designing, developing and presenting water-tight ideas that propel a business to the next level.
Resource management skills
Solutions architect's role is to provide workable solutions of complex business problems within tight schedules. As such they have to be great managers of time and other resources.
Effective Communication Skills
As the bridge between the technical and business aspects of an enterprise, solutions architect needs a great mastery of communication to clearly manage the various stakeholders. Effective communication leads to persuasion and influence towards an idea.
Conclusion
Solutions architects bridge the gap between the technical and the enterprise side of your business. As such, they leverage their technical and years of experience to provide effective solutions to business needs. For entrepreneurial success, the solution architect is your secret weapon indeed.