If you are just starting your business and you're receiving enough phone calls that you are having to answer a few each day, then you've probably wished that you could just pay someone, even a virtual receptionist, to answer the phone for you so that you can get on with what you're doing!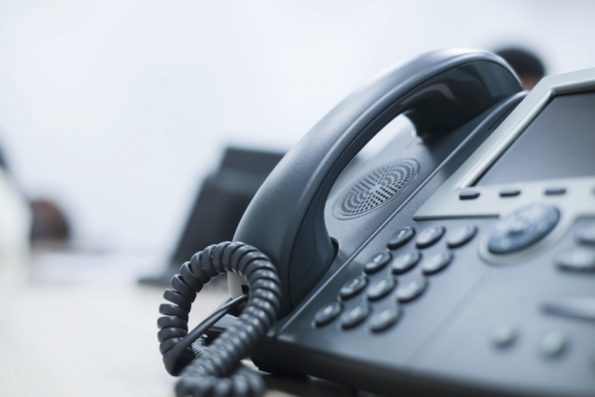 The problem is, a full-time receptionist is a big expense in salary alone, and then even more when you consider the cost of holiday and sick pay, as well as pension contributions. It's just not worth it if the call volume isn't there.
This is why a lot of small businesses are seeing such great benefit from remote or virtual receptionists. Remote receptionists are employed on a flexible basis, meaning that you are only paying for them when you actually need them.
More focused time
If most small business owners could be granted one wish, for most of them, it would be for more time. Starting your business takes a lot of work, and it can seem like you're constantly being distracted by other things that keep you away from what you really want to be doing.
One of those things is phone calls. On average, it takes 25 minutes to regain concentration after you have been interrupted. So, if you are getting four phone calls per day, that's nearly two hours of time where you aren't working as well as you could be. Plus the time that you actually spend on the phone!
Obviously, some phone calls will need to be taken, but with a remote receptionist, you gain the ability to choose when you will be receiving phone calls and when you won't. This means that if you need a morning to really bottom out an issue, you can actually have it!
Ability to respond to demand
The demand from customers on small businesses is often quite erratic. You might have months of receiving barely any inquiries and then find that you receive hundreds of calls in a day following a successful marketing campaign or a well-written article in a business journal.
If you get a live phone answering service, you can simply request that you have access to a more remote or virtual receptionist during busy periods and then reduce the number you are using during quieter periods.
This means that you are always able to respond to the level of demand, without having to pay lots of extra money to staff members who a lot of the time won't have enough work to do.
Gives you a business phone number
Most virtual receptionist services will also come with a business phone number, which benefits you in a few ways:
Having a business phone number means that your personal phone number remains private. People are able to find a lot of information on you just by Googling your phone number, so if you can keep it a secret, then it's a good idea to do so.
You will also have the ability to maintain a consistent approach to interactions with customers by using a business phone number. If a call is coming in on the business line, you will know that it's a potential customer or business contact, and you can therefore ensure that the call is answered correctly. You don't want to accidentally answer your phone with a surly 'what' to a prospect thinking that it's a call from a friend.
A business phone number is also really important for keeping your personal and business lives separate. It means that you can take time off, knowing that your business calls are taken care of because they all come in on the business line and not your personal one.
Means you don't miss calls
Finally, using a virtual receptionist means that you won't miss any phone calls!
Every phone call you miss is a potential missed opportunity. The majority of people won't call back if their call is not answered the first time. There are often multiple businesses vying for their attention, so if they can't get what they need from you immediately, then they will just move straight on to someone else. In fact, around 70% of people will move on to another business if they find customer service to be unreliable.
Missed calls are not only a risk to your sales figures. If you miss a call from a customer, you are inadvertently telling them that you don't care about them. This sort of sentiment can reflect really badly in word of mouth or online reviews and ultimately damage your reputation.