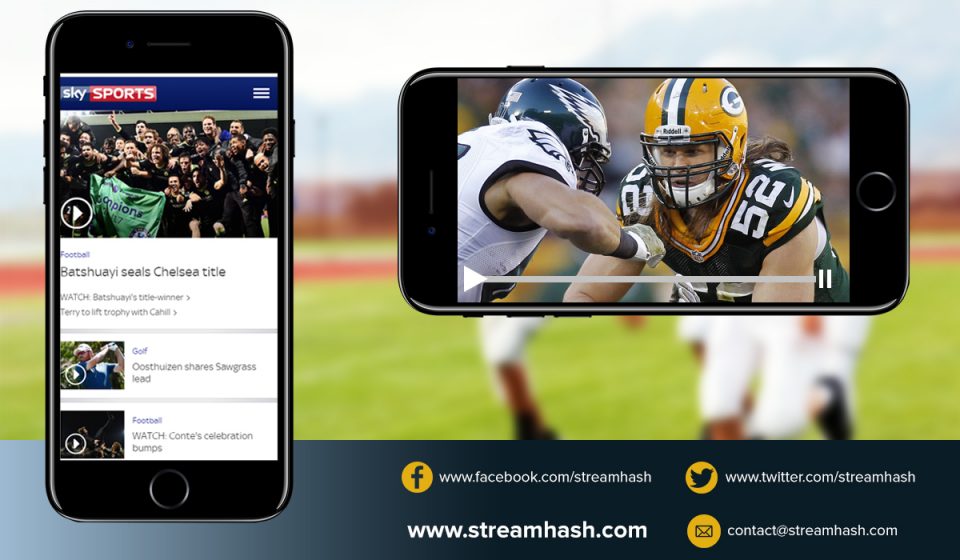 Live streaming has become a powerful juggernaut that continues to command the eyeballs and appetites of sports enthusiasts around the world. With the advent of new production tools and 4K technology, the consumption of live sports streams has ballooned in the recent past. As conventional broadcasters integrate live video streaming software into their broadcast media, the whole world is transitioning into an anytime, anywhere consumption economy. International football has been spotlighted in particular over the past decade. Over the four-year stretch between the FIFA World Cups of 2010 and 2014, internet live streaming consumption grew to 222 petabytes. In the 2014 edition of the FIFA World Cup, close to 3 million live stream minutes were delivered to viewers across a range of devices.
The Potential of Niche Sports
While popular, conventional sports like football receive ample coverage through live streams, there is immense potential for next-level sports to be beamed through live video streaming software. And yet, nobody has tapped into this market. Here are some useful tips you can follow to break into the world of niche sports streaming.
Identify Your Market
There is a worldwide fan following for niche sports like kickboxing, figure skating and martial arts. And while these sports attempt to reach as many followers around the globe, they often fall short, thanks to limited broadcast media. As per a study conducted by Clearleap, close to 50% of sports connoisseurs who followed more than one sport accessed their preferred sport via a live video streaming software on the internet. Evidently, there is an audience for less accessible sports. If you're a team owner or manager looking to publicise your team, know that live streaming could be your answer. A live video streaming software can keep your fans connected, especially when you play games away from your home turf. Live streaming is economical for viewers and keeps your circle close, albeit virtually.
Create Your Own Live Video Streaming Software
With live video gaining popularity worldwide, there's enough potential to cover these sports well and earn money. And it isn't hard at all. Arguably, the best live streaming software on the market today is StreamNow. StreamNow, a turnkey framework developed by Streamhash, is an effective, sophisticated streaming technology that allows you to transmit live streams to viewers across the globe and monetise your service in a variety of ways. You'll be surprised at how fabulous your user interface looks and how easy it is for you to customise your platform. With StreamNow, you can create a Netflix-like velvety interface for your live sports stream, without breaking the bank. Read on to know how you can monetise your platform.
Supplement Your Live Stream With a Video Archive
Documenting a match in real-time over a live stream can be thrilling for your fans. But by supplementing your live video streaming software with an archived video library, you can create a digital brand presence for your team. Your library can include player interviews, behind-the-scenes action and more, and can pull your fan base closer. You can set up a video library with another product by Streamhash, called StreamTube. By giving each of your team members a unique login account, you can encourage them to upload their own videos on the go. So, you'll have your own little version of a video sharing site, exclusively designed for your team. Once you build a sizeable following, you can branch out into merchandise to extend your brand into the physical realm.
Monetise Your Live Stream
For teams of niche sports, funds can often be tight. From kits to jerseys to shoes and facility space, there is a plethora of expenses to take care of. Live streaming content can provide an effective supplementary avenue of income. StreamNow offers myriad monetisation methods. Banner ads, sponsorships and dynamic subscription plans are some of these. You can even save your streams and move them to your archived video library hosted by StreamTube. Then, on StreamTube, you can onboard advertisers and introduce pre-roll and mid-roll ads for videos. Because the cost of setting up StreamNow and StreamTube is so low, you'll have money to spare in the long run.
Capitalise on the Lack of Competition
The kind of coverage broadcasts on conventional mediums like television, are restricted to big-league sports like basketball and baseball. Niche sports seldom get the credit and coverage that they deserve, which means that there is even more of a reason to channel your team's video updates through a live video streaming software. Where bigger sports have already seen an upswing in broadcast formats, there is massive scope for other sports. Less competition means more opportunity.
With Streamhash's twin video solutions, you can connect your live video streaming software and your archived library to create an end-to-end experience for your users. Video streaming services of your own can put you in the driver's seat as far as coverage is concerned. There has never been a better time than now, to make the change. Except now, you can be the change.