The transport industry is heavily regulated, and perhaps more regulated than many other industries. However, many truckers and freight operators may not understand why these transport regulations are so important. Because of that, many of them may end up ignoring many of the rules and responsibilities that have been written into law for them. However, this can be the wrong route to go down. Transport regulations have a lot of importance. Disregarding them can end up having some significant consequences.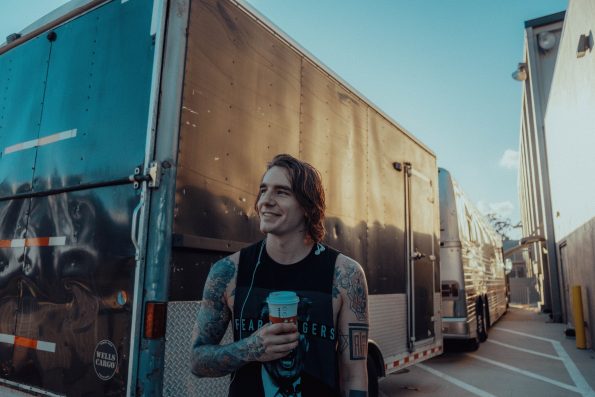 However, if you're concerned about whether or not you're compliant and want to make sure you are, there are the likes of TBS DOT compliance services that can help you. Many of these companies will work with you to see whether or not you're within regulations. They'll also help you get within these limits should you need to. While the exact services may differ somewhat from business to business, the vast majority focus on ensuring that your business is operating legally while minimizing any imposition on your freight business.
Government officials will carry out regular inspections of freight cars and trucks. This will inevitably be done in different parts of a route. For instance, it's not uncommon for freight to be inspected not long after departing, in the middle of a journey, or even just before a scheduled arrival. It should also be noted that these regulations are minimum standards. With that in mind, you'll also be able to introduce your own best practices on top of this.
Importance Of Transport Regulations
Transport regulations and policies were developed in every country because transportation is a significant factor in virtually every aspect of economic, social and political activities of a country. Because of this, regulations were developed so that minimum standards were kept across both private and public transportation companies. Some of the more significant reasons that these regulations are important are public safety and the environment. In regards to public safety, this was to ensure that people were fit to drive, which led to the introduction of driving licenses.
For the freight industry, this meant that drivers would have to receive a minimum amount of training before being able to drive vehicles that large as well as with heavy loads. This would lead to the freight and transport licenses that we know today. Furthermore, this also extends to ensuring that these drivers are fit to drive when they're supposed to be driving. For everyone, this means the likes of no drunk driving, etc. However, in the transport industry, this also means getting enough rest between shifts, only being able to drive for certain lengths of time, and more.
The vast majority of this was to minimize the number of accidents that occur on the roads every year. After all, if not properly trained, freight drivers who end up in accidents may cause a significant amount of damage. Furthermore, the introduction of laws mandating the use of seat belts and other accident controls was also due to safety measures and reducing the loss of life on roads every year.
In terms of the environment, growing amounts of data have highlighted the impact of the transport industry on the environment. To minimize this impact, governments around the world have mandated a significant amount of eco-friendly laws for freight operators and truckers to follow.
Why Stay Compliant With Transport Regulations
As we mentioned above, any freight operator or trucker who decides to ignore the laws governing the transport industry is more than likely to be caught. Because of this, you will end up being held liable for breaking the law. This can end up being one of a few different punishments, if not a combination of each. The first of these is having your freight license or driving license suspended for a significant period; this can end up having a major impact on your livelihood and is best left avoided.
What's also best left avoided is the permanent removal of your license, which effectively bans you from the industry. Lastly, you may also be liable for a fine on top of one of these punishments. Because of that, there's a large chance that you'll end up taking a sizable financial hit while also risking your job. With that in mind, breaking the transport regulations is something that's best left avoided.