Certain companies or individuals need or seek expert advice and help to avoid any unforeseen threats. Private investigators dig into people's backgrounds and get all the information required to minimize any risks. Here are some reasons where people might hire an investigator to improve their business security.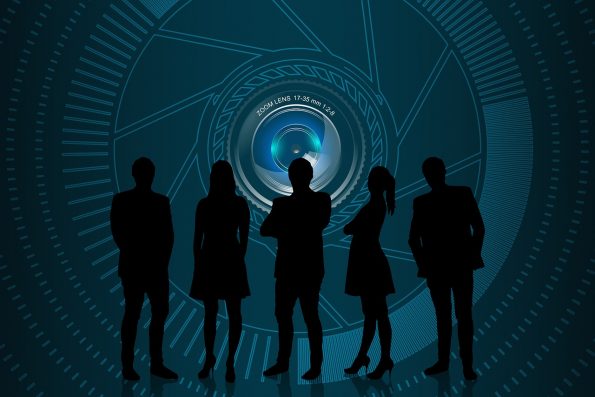 Hiring Employees
People can easily fabricate their resumes and say what the interviewer wants to hear, but how can the companies find out if it is true. Background checks can be done to check the potential employee's education and employment histories, along with checking criminal records and court orders. Private investigators thoroughly verify candidates to help companies hire people up to their standards.
Identity Theft
Identify theft happens when someone's information gets stolen, and the criminal commits crimes or fraud under that person's name. Millions of people and businesses fall victim to it every year. Private investigators can help track the criminal and make a case that can be taken to law enforcement agencies. Making it easier to restore their credit.
Criminal Investigations
With the high crime rates, especially online, sometimes the police might fail to investigate cases. The police will face jurisdiction problems if the criminal runs out of the city, then they would have to contact other agencies and will result in delaying the case. Contact an Ottawa investigations agency to help with tracking and surveillance of the criminals to report to the appropriate authorities.
Family Investigations
As small businesses are often family-owned, investigation services can also be used to see if a spouse or partner is cheating. They can also help figure out if there are any assets or secrets that they might be hiding. The investigators can look into their bank accounts or follow them to see what they do, which places they visit, and if anyone is accompanying them.
Investment risks
Making some investments to earn passively is a great idea, but fraudulent websites and false companies target individuals who end up losing their money. Whether it's a company at home or abroad, checking a company's legitimacy can be difficult. With the help of an investigator, proper due diligence can be done before making any decisions on investing. This can apply to your business's vendors and suppliers as well.
Personal and Employee "Situations"
Sometimes it may be necessary to step in to help your employees deal with these, more personal, situations…
Stalker Investigations
For people who think they are being followed, it is best to handle the situation as early as possible. This crime is often ignored, but it can result in kidnapping, robbery, or something worse. Investigators can help catch and prosecute the stalkers before the situation gets out of control. Law enforcement agencies should also be contacted if the case is too dangerous.
Child Custody
Fighting for child custody can be difficult, especially when there is a lack of evidence. Compelling facts that are admissible in court are needed to win any case. Private investigators can help gather facts, and they can be called as witnesses to prove them. Any difficult case can be turned around with proper help.
Dating Background Checks
It can be challenging to find the right person, because of living in a world where scams are widespread, and trusting can be even more difficult. People rely on private investigation companies to conduct background checks on education, employment, address, criminal activities, court records, and more. Investigators also screen them to check risks.
Private investigators are a service that startups and small business owners should not overlook.