Reality Television isn't Reality: My Journey to Startup Success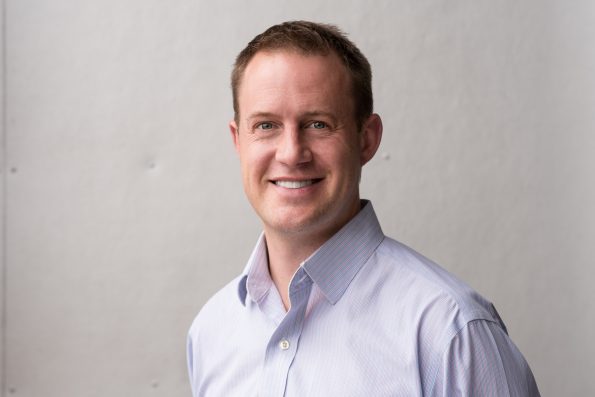 by Zach Simmons, Founder of Discuss.io
While popular TV shows like 'Shark Tank' may make it look like it's easy for startups to secure funding, the reality isn't always so kind. The harsh truth is that 'Shark Tank' scenarios do not exist in the real world: as an entrepreneur, it is highly unlikely that you are going to find yourself in a situation where four millionaires are sitting in front of you, attentive, and ready to enter into a bidding war over investment in your company. Reality is much more complicated and, unfortunately, an entrepreneur's road to success isn't as cut and dry as TV might make it seem.
Luckily, there are strategies that help increase your odds of success. I'm here to share those strategies and let you in on how my team and I earned the holy grail of the startup world: a funding win from an angel investment competition.
My Company: Discuss.io
My startup, Discuss.io, an online video conferencing platform that helps brands to connect with consumers around the world. In 2014, we received our first critical funding win. Today, we have successfully raised $2.28 M from investors, however our future hasn't always been so bright. How we managed to get into the position we're in today required a lot of hard work, the right timing, and a little bit of luck.
If possible, bootstrap
If you can, I recommend bootstrapping in the early stages of the company. Getting your hands dirty not only gives you an incredibly intimate understanding of the operations of your company, but also makes you scrappy. You learn to spend the company's money as if it were your own, because it is your own. It teaches you how to be efficient with your time and how to prioritize ideas.
For the first two years, I bootstrapped the company out of my apartment in Seattle. When I applied to my first angel competition, the Seattle Angel Conference (SAC), I felt that I was finally at the point in the development of the company where I had done all that I could with the resources that I had at my disposal and that it was time to secure additional funding if I wanted to take it to the next level.
Have a buttoned up Operating Plan
Paying attention to your business plan may seem like a no-brainer, but it's incredibly easy to lose sight of when you're in the throws of running your own company. When someone is preparing to give you a large investment, you have to show that you're diligent and prepared. Creating, and following through on, a bulletproof business plan will help you with this.
When I tackled our entry for SAC, I vowed to myself that I would buckle down and do the necessary work to win. I worked for 8-10 weeks non-stop, developing the business plan and financial model with an eye to being able to pose questions and potential stumbling blocks an investor would seize on.
Be prepared
Angel investors are known for taking a very methodical approach over a period of months, sometime years. Real investors do due diligence, TV investors don't. You have to be prepared for this. While the Shark Tank "five minute grilling" scenario may make for nail-biting television, that's not how it works in real life.
My experience at SAC, and other investors is nothing like the television experience. Which makes sense. Can you imagine an investor throwing millions of dollars, potentially, into a company after having only listened to a five-minute pitch?
The Investor Perspective
John Sechrest, the Founder of the Seattle Angel Conference, explains the intention of the angel competition:
"Our goal at SAC is to really provide a dynamic engine for early-stage companies. Because these startups are so new, we know how much this competition can help them to think critically about their business plans and improve performance."
"When doing their due diligence," John continued, "Our Seattle Angel Conference investors are relentless; they evaluate everything from the team, to the marketplace, competitive scenario, and organizational pipeline."
Our Secret: Persistence
I'm going to let you in on a little secret here: Our first time at the Seattle Angel Conference, we didn't win. We got second place.
The reason? We had no traction or market validation. Investors need to see traction in the marketplace, proof-positive that your business plan will perform and that there is demand. Without traction, you simply don't have the proof that investors need before investing their money in your company.
We learned, and we worked to get customers.
Six months later, we competed in the competition again. This time around, we had solid traction including a contract with the giant conglomerate, Unilever.
Persevere through difficult times
Perseverance is one of the most critical traits that entrepreneurs need to have in order to ensure that their startup doesn't fold. Simultaneously, this trait is incredibly obvious and extremely difficult to fulfill. In the startup world, persevering sometimes results behavior that others might consider a little crazy.
Securing the investment from SAC meant I no longer had to inject loans and my personal capital into the company. It meant that we could continue to make payroll. It ensured that we didn't fold prematurely and meant that we could expand our investment in human capital, which was critical for us at this stage in the venture.
The risk is worth the reward
Winning SAC was our first step to accepting institutional funding. Securing this investment allowed us to bridge the gap to receiving additional funding down the road by boosting our credibility and preparing us for future interactions with venture capitalists.
The investment that we received from SAC was valuable in two senses: the first is obvious, it gave us much needed funding and credibility; however, we also gained invaluable experience by doing our due diligence, perfecting our pitch, and making our business plan bulletproof.
Creating my own business has been one of the biggest challenges of my life. However, despite the challenges, I believe that creating a successful startup is something that anyone can achieve. While I firmly believe in the mission of my company, there wasn't anything magical about what I did, my formula for success was fairly simple: I followed the advice that I've just laid out for you.
If you want to know if all of this work has been worth it, I'll tell you that it is. I am inspired every day when I come into our office and see my team surrounding me, working hard to uphold the mission that I set for myself all those years ago, and seeing the impact we are having on the marketplace today.