You might be wondering: is QuickBooks Desktop being phased out? QuickBooks consistently gets rated as the best accounting software but most of those reviews talk about QuickBooks Online. This makes it understandable why many people fear the desktop version of the software application is being phased out.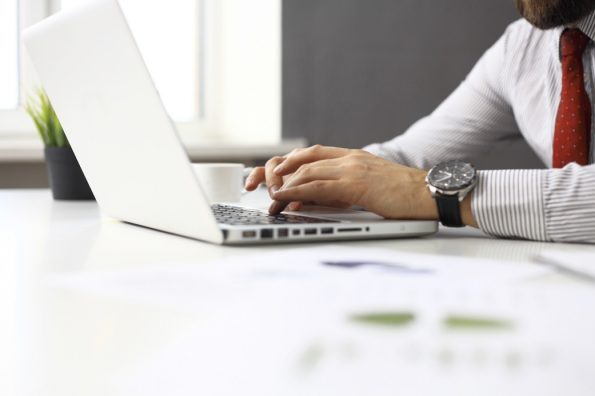 The first step of any QuickBooks Desktop "101 level" overview is to identify if the application is going to be around for the long-term. Let's look at the status of QuickBooks Desktop in 2020.
Intuit's QuickBooks Desktop Sunset Policy
Intuit, the company that makes QuickBooks Desktop, is very clear about how they support the software application. They have an official policy that explains when they "sunset" (discontinue) an app. Their policy states that they support each version of QuickBooks Desktop for 3 years. It gets updated annually so the current year plus the two previous years' versions will continue to receive support. This is the case for all versions of the app – QuickBooks Desktop Pro, Premier, and Enterprise Solutions.
Given this policy, as of June 1, 2020, Intuit will support the following versions:
QuickBooks Desktop 2018
QuickBooks Desktop 2019
QuickBooks Desktop 2020
May 31 is the sunset date each year so the change always comes into effect June 1.
What's Being Discontinued in 2020
As of May 31, 2020, QuickBooks Desktop 2017 will get phased out. Being discontinued doesn't mean the application will stop working though. You can keep using older versions of QuickBooks as long as you want but they aren't supported by Intuit any longer.
This affects 3 things:
Add-on services like Payroll, Payments, Online Bank, and Online Backup
Technical support
Security and feature updates
Once Intuit discontinues a version of Quickbooks any add-on services they offer will stop working with that version. For example, if you manage your payroll with QuickBooks Desktop 2017, you won't receive payroll tax updates and other changes once it gets sunsetted.
You also won't be able to get technical support from Intuit any longer. If you have any problems with the application or questions about how to use it, you'll be on your own. Most third-party QuickBooks experts stop supporting older versions as well once Intuit sunsets them since they aren't able to get ProAdvisor support from them either.
One of the most critical things that stop when Intuit discontinues a version of QuickBooks is security updates. If a security flaw gets identified in an older version of the software application, Intuit won't patch it and it could leave you vulnerable to data loss or other forms of cyberattacks.
It generally wouldn't happen to the most recently-discontinued version but you could find that an older version of QuickBooks will stop working entirely at some point. As new versions of Windows get released, compatibility can change. Intuit could also make changes to the licensing system and you could find that the older version won't connect to their licensing server if you ever need to reinstall it.
What About QuickBooks Desktop for the Mac?
QuickBooks Desktop is also available for Mac computers. It follows the same sunset policy as the Windows versions but at one point, it had been discontinued completely.
In early 2017, Intuit announced that they were discontinuing the Mac version and would no longer make a desktop version of QuickBooks for macOS. It seems there were more users than they thought though.
They ended up relaunching the app and it's available alongside the Windows version for 2020.
New Features in QuickBooks Desktop 2020
If you're currently using QuickBooks Desktop 2017, or an older version than that, you're probably wondering what you'll gain by updating to the 2020 version. Aside from ongoing support and security updates, there are also several new features in QuickBooks 2020.
Automatic Payment Reminders
If you send invoices to your customers through QuickBooks, these reminders can be set up to go out automatically if payment isn't received after a certain period of time.
For example, you could have reminders go out after 30 days, 60 days, and so on if the client hasn't paid your invoice.
Add PO Numbers to Email
If you accept purchase orders from your customers, you can include the PO number when you send them an invoice by email. This can help your customers reconcile things on their end as well as help you ensure the payment gets applied correctly.
Combine Invoices in a Single Email
Instead of having to send a separate email for each invoice, you can send them in a single email now. This can make it easier to manage periodic billing or to resend invoices at your customer's request.
Enhanced Reporting
QuickBooks Desktop Pro 2020, along with the Premier and Enterprise Solutions versions, has added new reports and improved some of the existing ones. You'll have more flexibility in reporting your accounting data as well as better insights into how your business is doing.
QuickBooks Online vs QuickBooks Desktop 101
Of course, another question you should consider is whether you're better off using QuickBooks Desktop or QuickBooks Online. They're both excellent small business accounting applications but what exactly is the difference?
QuickBooks Online is more like a service than a software application. You pay a monthly fee to use it and you need to keep paying that monthly fee or you'll lose access to it. With QuickBooks Desktop, once you buy the application, it's yours to use as long as that version gets support.
QuickBooks Online has a few other differences from QuickBooks Desktop as well, including:
No installation required
Requires an internet connection
Can access it from any device
One company per license
QuickBooks Desktop offers these advantages:
No need for an internet connection
One-time fee
Unlimited number of companies per license
Should You Upgrade Your Copy of QuickBooks Desktop?
Now that we've gone through this "QuickBooks Desktop 101" overview, it should be clearer whether you need to update to a newer version than what you're using now.
The bottom line is if you're using a version of QuickBooks Desktop that's older than 3 years, you should update to the latest version to be sure you can still get support and security fixes. If you're using a version that's less than 3 years old, you don't need to worry about it being discontinued. You only need to upgrade the software application if the current version offers new features that you would like to have.