Gardening is a pastime for many people and 35 percent of US households grow vegetables at home or in a community garden. During lockdown, an estimated 20 million people ventured outside with a trowel, which has added to the 63 million Americans who already enjoy gardening. If gardening is your passion, you might be considering turning your love for all things garden-related into a business venture. One avenue worth exploring is the role of a tree surgeon. Read on to learn more about a tree surgeon career and starting your own tree surgeon business.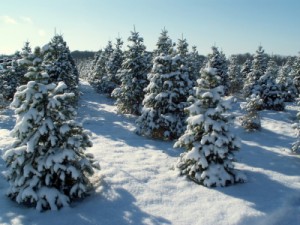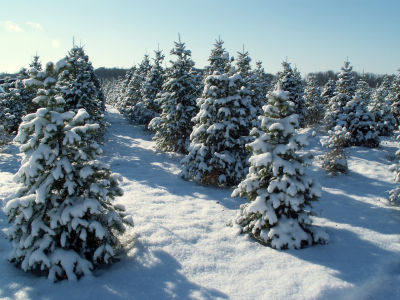 What is a Tree Surgeon?
A tree surgeon, also known as an arborist, maintains, prunes, and cultivates trees. They work in forests, woodlands, parks, and on private residential properties. If you have a large tree that needs trimming or felling, a tree surgeon is the man (or woman!) for the job.
What Qualities are Needed for the Role?
One of the main qualities needed for the job is an interest in trees and the environment in general. You will learn a lot about trees, and how to take care of them. While a background in science isn't essential, it will help, as will an affinity for math. This comes in handy when calculating which way a tree will fall when felled, as well as working out invoices for clients.
The role of a tree surgeon is a hard one, and it requires a fair amount of physical dexterity. Age isn't a deterrent, but you will need to be physically fit. A tree surgeon can't afford to be fearful of heights or clumsy, and to succeed with a tree surgeon career, you must be strong and have a good work ethic. Often, you'll have to work in difficult conditions and inclement weather.
Good tree surgeons have excellent communication skills. These are essential when dealing with clients. They also need to be comfortable working as part of a team on bigger jobs where several people are needed to complete the task at hand.
Qualifications
There are college qualifications available for aspiring arborists, such as courses in arboriculture and forestry. Many would-be tree surgeons train via programs from the Tree Care Industry Association and internships with more experienced colleagues. While a college course isn't essential, it is a useful introduction to tree diseases and pest control. If you are an experienced gardener with some knowledge of arboriculture, it's worth seeking a mentor to teach you the necessary safety skills and more in-depth tree diagnostic skills.
Typical Duties of a Tree Surgeon
A typical day in the life of a tree surgeon might include pruning and felling trees, diagnosing fungal infections, fertilizing existing trees, and planting new ones. It really depends on who your client is as to what your duties will entail.
Potential Careers
Private tree surgeons usually work for residential clients or local businesses. There are also tree surgeon career opportunities available in forests or working with the local municipality. Urban landscapes tend to offer more work opportunities as trees are less healthy and more likely to impinge on homes and businesses.
Setting Up in Business as a Private Contractor
Once you have the experience and knowledge you need to set up in a startup business as a tree surgeon, it's time to invest in essential safety equipment and insurance. Insurance is important for tree surgeons, as it protects you from lawsuits and the theft of equipment and vehicles, among other things. For example, a tree trimmer insurance policy is perfect for arborists as it includes general liability cover, as well as tools and equipment cover.
Decide which area you want to work in. Tree surgeons can offer their services to residential clients, local authorities, utility companies, National Park Authorities, and more. There is a great variety of work on offer, so you won't be bored once you begin looking for clients.
Career Progression
Tree surgeons don't earn huge salaries, but there is always a demand for their services. Healthy trees can grow quickly and if they are too close to utility lines and homes, they soon become a problem. Job growth in this industry is around 18 percent, which is slightly better than other trades. Once you have attained a good level of experience, you can expect to earn more than $38k a year.
Take your love of trees to the next level by training for and pursuing a tree surgeon career. Good luck!