As a business owner, attention and focus are mostly invested in the actual production and service of products or services. A lot of time is put into ensuring quality and customer satisfaction. With those two factors, not much time or resources is left to be placed on actual web marketing of the product or service. Yet, without a good online presence, the product or service may very well go unnoticed, no matter how great or innovative the product/service is.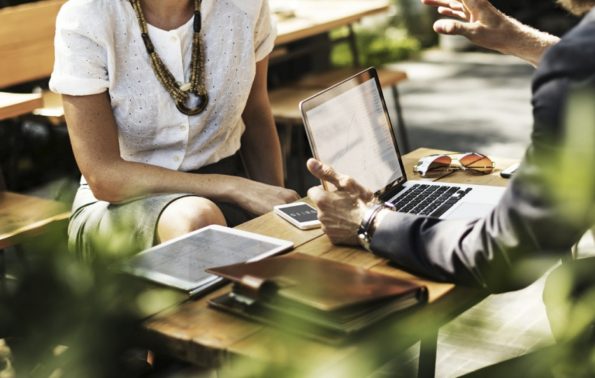 Because most business owners don't have the time and resources for this aspect of the business, outsourcing the work becomes a viable option. However, there are pros and cons to this choice.
The Pros
When a business owner hires someone else to do this job, it's almost always someone who has had direct experience with web marketing. Such a person can quickly identify what works and what doesn't, thus ensuring that what has worked will continue to be worked upon and made better while marketing strategies that didn't play out as expected will be amended or completely abandoned.
An outside web marketing pro can also identify key trends in technology that affect the business. They help management plan and alter course accordingly so that the business continues to remain competitive. This includes adopting new technologies and integrating them into the customer experience.
These are tasks best left to professionals. Instead of dealing with the day-to-day operations of the business, an outsourced firm provides key insights into market and economic trends since that is where their focus is daily. With a workable price structure and experience in the field, an outsourcing firm reduces expenses that would otherwise had been spent on marketing decisions that were nothing more than educated guesses if done the traditional way.
The Cons
Outsourcing can become a negative when one doesn't do their research about things that they could do themselves. Let's face it, one does not want to pay for something that they can research on their own and eventually learn how to do. A cost-benefit analysis is prudent in determining if the services of an outside web marketing expert are needed.
Going with a professional firm also involves relinquishing some level of control over how the brand of the business is managed in the online sphere. Perhaps one may want greater hands-on control over how to project the business. It must be kept in mind that this option involves greater investment of time and energy at the expense of that given exclusively to the business and its service.
Weighing the benefits and concerns is essential for any business. But as the marketing landscape continues to change with new innovations and technologies, it may be best to obtain the advice of professionals. When you outsource your web marketing, you can gain insight into emerging trends that facilitate the process of spending advertising and marketing capital. The goal is get an edge on the competition so that your business or website doesn't risk being left in the back.