When it comes to reaching out to more number of potential customers, businesses require promotional products. It is a cost-effective means to do so. This low-cost marketing method is quite successful in driving customers. Even big companies resort to this marketing method. For small businesses, especially like startups, promotional products can help cut their marketing budget while still allowing them to draw the attention of the people.
Promotional items have been in use for quite some time as a cost-effective marketing method. Right from new businesses to big companies, these giveaways have been favourite for marketers. They provide a valuable medium to convey the brand of the business to the customers. Small as well as large businesses understand the importance of these products for reaching out to more number of people in this competitive market. The gift items entice the customers who receive these products and draw their attention to the business of the company. These products bear the logo and brand message of the company which is printed on them. The aim of this exercise of giving away promotional merchandise is to attract and drive the interest of the customers in the business.
For achieving better results, marketers have been using branded promotional products so that recipients can use those products for months. Such quality products allow the business to remain engaged to the customers with its brand. This essentially means that one-time distribution of these gift items is good enough for engagement of the customers with the brand of the business for many months.
The basic rule of thumb which most of the marketers follow when it comes to promotional product campaign is to provide promotional items which are of daily use. These gifts can be pens, umbrellas, mouse pads, calendars etc. However, experienced marketers work on creative and innovative strategies. They pick those items which aren't only useful but also unique and of high quality which leaves a broader impact on the customers.
Mentioned below are the top 5 reasons why promotional products can play a crucial and an important role in branding as well as marketing of the business.
It is a Low-Cost Effective Marketing Method
Many small businesses can only think of overwhelming advertisement and marketing campaigns of quite a large scale, spreading their message of the business all over the different media. But they have a limited budget which restricts them to spend a lot of money on such campaigns. So, in order to achieve their marketing goals, they opt for low-cost promotional items campaign. These campaigns consist of items which are cost-effective and fits right into the budget of these small companies. There are a lot of low-cost promotional products for small businesses and startups such as promotional tote bags.
Most of the manufacturers of these promotional products generally keep the prices of the products very low when it comes to mass distribution. Even though the prices of these promotional gifts are low, their impact is quite high on the recipients.
It creates Brand Recognition in an Instant
Brand recognition essential means that customers can easily identify the company and its products or services almost immediately whenever they see its logo. For instance, people can instantly recognize MacDonald's fast food restaurants and business by simply seeing its famous yellow arch logo.
Your business gifts of promotional items to the current and potential customers helps them in remembering as well as recognizing your business. This is one of the essential reasons to distribute promotional products.
These gifts remain in the homes and offices or even cars etc. of the customers for a long time which keeps them reminding of your business and products. Next time, when they see the business's logo, they instantly remember the gift they were given and also the business. The customers remember your business even more in case the gift is a branded item. They will, in turn, reward the business by recognizing the products of your business whenever they go shopping. One suggested source of promotional items is Arcadia Corporate Merchandise Ltd.
It provides Greater Exposure to the Business
An advertisement on the TV or a billboard passes through the eyes of the customers almost immediately in a few seconds. But when it comes to gift items which are in use for a long period of time, remains in front of them. For instance, the consumers will wear promotional clothing like a trendy t-shirt for many days. Or they will sip coffee from the mugs that are distributed to them more often. Such free items are an excellent and impactful way to increase your business exposure on an almost daily basis.
It works as Business Card of the Business
Business cards introduce the business as well its products to the customers. The promotional products also act as in the same way, more or less, with better results. When a business distributes a gift item related to its business, it is actually introducing itself to the potential customers. It is worthy to note that promotional giveaways also have the contact information of the business just like the business cards have. The gift items have the business's logo, images as well as a slogan which depicts the business message. The right branded product hence works as a useful and effective business card that the customers use of daily basis. For instance, cheap mugs are used by the customers on a daily basis which also have the logo and contact information of the business.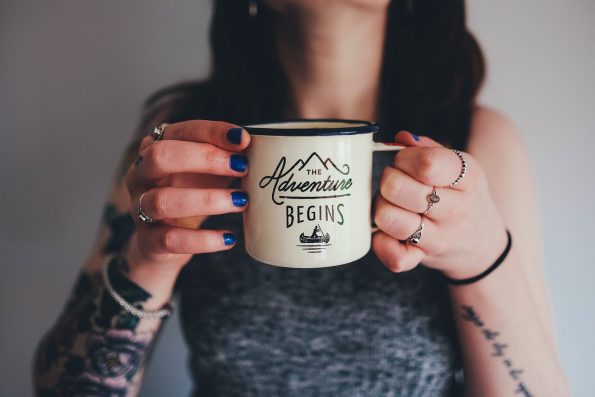 Promotional products also work as essential part of the social media campaign of the business. It can use promotional products as part of its social media strategy. For instance, a business can print its QR codes on the promotional bottles. It can also put its hashtags on the t-shirts as well as other promotional items.
It increases Customer Loyalty
When it comes to the success of a business, it largely depends on its customers purchasing its products on a frequent basis whenever it is needed. Marketers spend a lot of resources to build a solid foundation of loyal customers. They use these promotional items to drive its customers' loyalty in a short period of time.
However, it is essential to ensure that the promotional merchandize should be of high-quality and preferably branded. People will associate the premium quality of the promotional gifts with the quality of the business. Personalized gifts help in keeping the first time buyers to use and purchase the products of business forever.
It is quite great if the business includes promotional items in the marketing mix. Branded products will also create a buzz about the business and its brand. It is essential to make sure that the gift items are not only innovative but also well-planned. A cleverly and smartly designed promotional campaign used to giveaway items will also complement the other marketing efforts such as newspaper and TV ads. Corporate gifts are also a great means of creating awareness among the employees of the business to drive them to use the products themselves and also talk about their business to the other people. It builds customer loyalty among themselves, and they become the brand ambassador of the business itself.
Conclusion
Promotional products can easily drive customers to the business in quite a cost-effective way. These promotional items are a marketing method that can bring instant brand recognition. They can also increase the reach of the business and its products or services amongst a larger number of people. They are a great marketing method of building a solid customer base as well as drive customer loyalty. Promotional items create a sense of association with the business among the customers, and they feel gratified to receive gift items.