A team building retreat is a brilliant way for companies to create a more positive culture in the workplace which will increase efficiency and productivity. The key to these retreats is to encourage a stronger team ethos amongst your employees, increase trust between them and ultimately have them working in unison. A business is only as strong as the sum of its parts. When those parts are working in perfect harmony the impact on the company is huge. To help bring your team together and work towards higher levels of success for your business, here is how to put together the perfect team building retreat.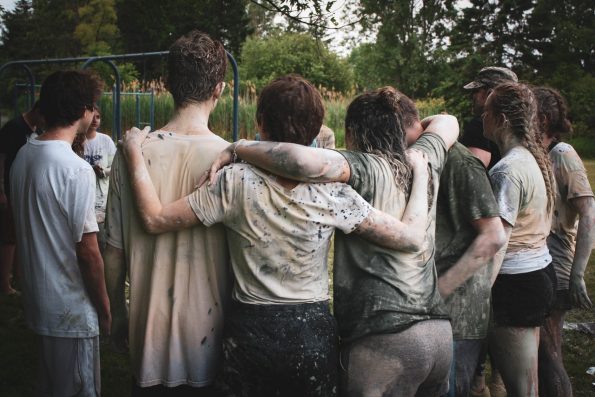 Booking Transport
The best way to organize your team in terms of getting to your chosen venue is by seeking out private bus hire. Finding a bus to charter is very easy. If your company don't already have a contact who can provide this then you can charter a bus rental using startup Bus.com. In privately chartering a bus you can ensure that the team not only get there safely but also they they arrive together. Every part of this trip needs to be committed to the team ethos.
It starts from the moment that they board the bus. You may even wish to allocate seats in order to encourage bonding between people who perhaps don't know each other overly well. Speak with the bus company about your team's needs in order to get the best bus for the journey. Depending on how many of you there are, how far you are traveling and what amenities your team will require on-board will help you to chose the right bus for your trip.
Destination
Picking the right destination will be largely driven by what activities it is that you have in mind for your team. Some like to select outdoors activities for their teams because this takes them completely out of there comfort zone and forces them to work together under trying conditions. Building a raft with just a handful of materials for example will certainly test your team's ability to work as one and find success. Alternatively you may look for indoors activities and challenges which require your team to solve problems under intense conditions. Identify which type of activities you would like to challenge your team to complete. This will help you decide where the team building retreat should take place.
Beyond the Activities
What you usually find on these team building retreats is that the activities themselves are not always the part of the trip when the team begin to bond, this happens in the quieter moments after the activity is complete. It is for this reason that you also need to plan beyond the activities and open up opportunities for your team to network and connect with one another.
The choice will be yours as to how you will create an environment such as this, you could for example hold a cocktail party for everyone to unwind with a few drinks which will give them the chance to discuss the day's events and bond with one another. Alternatively you may wish to hold a games night which will have a similar effect, creating a situation for relaxation and fun which will help to re-enforce what the team has been learning throughout the day.
The most important part of planning the trip is to remember that team building itself is not only about completing activities which show the benefit of teamwork. The building of your team will take place on the bus, over breakfast, when they have drinks on an evening and of course during the activities themselves, remember this and you will be able to execute a successful team building retreat.