Since the internet is the dominant force in every industry, startups need to conquer many challenges to succeed these days. The competition is incredibly fierce – modern consumers demand more and more with each passing day, while business trends come and go so quickly that it's hard to keep track. To start, you really need to get some advice on the best business launch steps.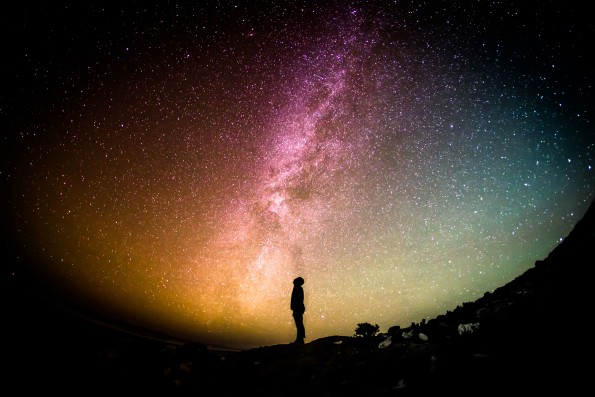 Essentially, starting a business involves:
Acquiring knowledge in unfamiliar fields;
Doing marketing research;
Gathering data to make financial and business decisions;
A huge amount of planning.
Fortunately, this short guide will help you create an effective and competitive business strategy that will help you put your business on the right track.
Start by Thinking About the Type of Business You'd Like to Run
Start your business journey by determining the type of business you want to run. If you're passionate about something, look for business niches that allow you to indulge in your passion.
Then, think about whether you want to just own a business or you're looking for something that you can dedicate yourself to and actively work on. Come up with a list of things you're passionate about and use a tool like Keywords Everywhere to see what shows up in the Google search results.
That should help you understand how lucrative, competitive, and achievable some of your ideas are by comparing them to the results in Google Trends to determine how viable your selected niche is.
Choose the Right Business Model
Once you've come up with a sound idea of what type of business is the best for your needs, it's time to follow the best business launch steps and start planning how to fit it in your business niche. In other words, you need to choose the right business model that will resonate with your idea.
You need a business strategy for attracting the target audience and earning profit off of your consumer base. If you don't know where to start, here are six tried-and-tested business models to get you going:
Affiliate marketing – a business model that involves promoting other brands and their products for a commission;
Freelancing – provide services online such as programming, designing, writing, or advertising to other businesses and professionals;
Consulting and coaching – sell your guidance, advice, skills, and expertise by becoming a consultant or a coach;
Information products – create online guides, courses, templates, worksheets, and ebooks that you can sell;
SaaS – SaaS stands for software as a service, and it involves developing an application or software that you make available to users via a subscription model;
Ecommerce – sell physical products online by setting up your online store.
Market Research
You have your idea all worked up and your business model all set up. The next thing is to do some market research on your target audience. The trick to choosing the target market is to understand your future consumers' needs, desires, and problems.
It will also contribute to establishing a line of communication with your target audience that improves your chance of building a meaningful relationship with your customers.
Do your market research to see what type of service consumers look for in your line of work, what products are currently trending, as well as what channels of communication and type of content your consumers prefer.
Come Up with a Business Plan
Creating a business plan shouldn't be something way too time-consuming. It should be a clear, concise, and accurate representation of your vital business aspects and goals. To make it straightforward, include the following:
Solutions that solve real-life problems of your target audience;
Your company's mission;
Target audiences and ideal buyer personas;
A full analysis of your weaknesses, strengths, business opportunities, and risks;
Marketing and financial plan that includes available ways to promote your business and your overall business costs.
Name Your Business and Register It
While many fresh business owners think that naming their operations is easy, it's quite the opposite. If you want a .com domain in your name, you can either come up with a unique name or include a keyword in the brand name.
Whatever you do, keep it easy to spell, memorable, unique, and catchy. Once you've named your brand, you'll need to register it. The sooner you register, the less liability you have.
Promote Your Business
Promoting your business is how you generate revenues and attract consumers to buy your products/services. This promotion stage is crucial for your business success. We've come up with a few great ideas on how to promote your brand:
Facebook – many brands use Facebook Ads to target audiences. Tap into relevant brands to attract their consumers;
Instagram – this network allows you to grow your following and make sales by making regular posts and including links in Instagram Stories that lead directly to your product page.
LinkedIn – LinkedIn is a perfect social media network for building your personal brand by creating engaging posts regarding your business, products, industry, etc;
SEO – generate more website traffic, email subscribers, and leads by optimizing your blog and website for SEO.;
Start a video podcast – video podcasts are increasingly popular among modern businesses and can greatly help achieve viral popularity across social media platforms and search engines on the web.
Conclusion
Now that you have all the facts and figures of the best business launch steps, launch your business and be prepared to overcome the obstacles and challenges that will come along the way. It's important to be realistic with your business goals and mindful of your competitors to ensure you achieve total success and launch your business sky-high.