Entrepreneurship is at an all-time high: nearly 150,000 new technology startups are registered every month globally. This global democratization of entrepreneurship means that new innovations are constantly building on one another, bringing us to levels of technological advancement previously unheard of.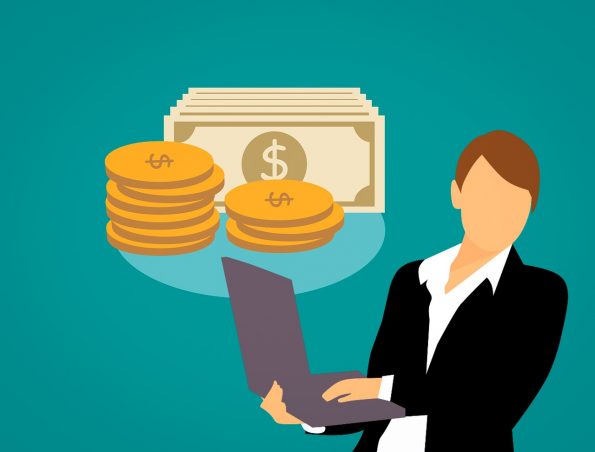 In order to establish themselves, startups need to develop a customer pipeline. In the case of B2B tech startups, that means selling into large enterprises. And as a new entrepreneur trying to launch a tech startup, it can be challenging to get the recognition needed from the decision-makers at these businesses to get the sales pipeline flowing.
Ultimately, the key to enterprise deals is getting through to enterprise CxOs – easier said than done! As an eight-time startup founder and Executive Director of UpRamp, I've spent a lot of time on the selling side of the table with decision makers within enterprises – and this is what I've learned:
CxOs Are Incredibly Risk-Averse
A top concern among CxOs – particularly the ones paid to be careful (CSO, CFO, Chief Counsel) – is that new technology will cause instability or chaos in their organizations. With some notable exceptions, CxOs are typically risk-averse, tasked with critically analyzing operations and selecting the right product or service that will both complement and coincide with existing system functions and core technology. So technology startups are intrinsically viewed with skepticism. 
Technology aside, CxOs are aware that startups have an 85% failure rate, and that even if deployed, the company could disappear, forcing the enterprise to hunt for another solution. We know that entrepreneurs are radical and put their all into growing their startup – but if you're going to sell to the c-suite, you'll need to know how to address these fears.
Find Something That Incumbents Aren't Doing and Do It Better
We've already established that there are a lot of technology startups out there, so one of the most valuable things you can do is to make yourself unique. How are you going to improve their operations, costs, and relationships with clients? Your technology should be a solution that enterprises have yet to implement. If you want to keep the attention of the CxO, you'll need to stand out from the crowd.
Provide a Specific Business Benefit, but Don't Go Around the Gatekeeper
The CxO might own the checkbook, but they are not the only decision maker involved in the deal. If your solution is technology, IT is probably going to play a role in the conversation, so it would be foolish to put any less effort into your conversations with them (or any other teams playing a role in making a deal happen).
Being open and honest with all involved parties will ultimately reflect well on you – and will make the transition and onboarding smoother when the enterprise decides to bring you on as a vendor.
Red Flags
Now you know what you should do when you're working with an enterprise CxO – but  what shouldn't you do?
·      Approach CxOs with your lack of funding: If a business finds out that their monthly check is the only thing keeping you afloat, they're going to be concerned. And rightfully so.
·      Show hubris: These guys are the top of the top – so maintain some sense of humility while you speak to them.
·      Refuse to sign data privacy agreements: Security is a BIG DEAL, and getting data into the wrong hands could mark the end of a large enterprise. So work with them on this.
Ultimately, the key to securing enterprise deals is developing a relationship with those at the top – and to do that, they need to trust you. Your goal is to show them how you are going to make them look better to their customers. So forget the deep tech talk and show them what they want to see – the impact your incredible technology is going to have on their business.
By: Scott Brown, Executive Director, UpRamp