To earn extra cash, many entrepreneurs list their property for rent online at various relevant sites. Some of the options you have include Booking.com, idealista.com or a quality site such as Airbnb Barcelona. Through a professional rental management company, your property can get higher returns. When choosing a rental management company, there are various factors to be considered. With a few tips, you can get the best company that will ensure your property gets the highest returns.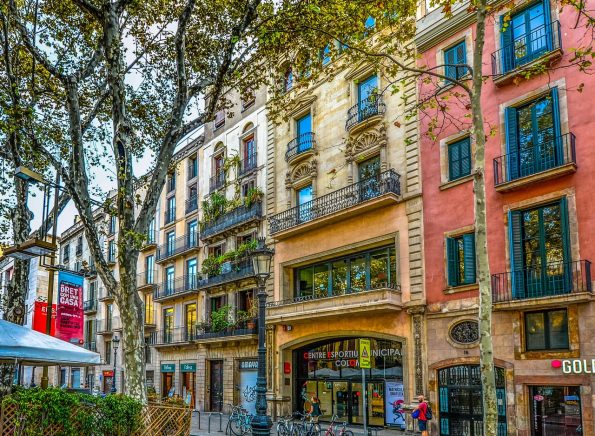 Here are 3 tips for picking the best rental management company, using features of Airbnb Barcelona as an example:
Get references
With a little research, you can identify some of the best rental management companies. You may consult friends and relatives as well as colleagues for referrals. Social media is a powerful research tool as well. You may review various companies online and get feedback from clients through social media.
To avoid biased references, get information regarding various companies from different sources. It is important to also review the range of services that a company offers. They should also be well acquitted with rental property marketing platforms. A thorough understanding of how Airbnb, booking.com or TripAdvisor works is important. A good rental management company should have a thorough knowledge of property market trends.
Interview potential companies
This is the most important step when picking a rental management company. There are a few things you should consider during the interview. Some of the main aspects to review include their pricing which should be based on the existing industry date and their market analysis. You should also review their existing listings and the possibility of getting a performance dashboard to review the daily performance of the market.
Other important considerations include their housekeeping skills and style. This plays a major role in attracting more customers. You should review the potential company's procedures on property maintenance and repairs. Some companies may also offer interior décor and design services at no extra costs. You should opt for such companies to reduce the cost of property maintenance. There is a lot of competition in the property market. You should aim to hire a property management company that offers a competitive edge in the property market.
Certification and licenses
You cannot hand over your rental properties to companies that are not licensed. To prove that a rental management company is genuine, they must have the necessary certification and licenses. Various commercial property associations issue certificates to professional rental management companies. This is one of the factors you should consider to ensure that you are dealing with a genuine rental management company in Barcelona.
You should also review the agreement on the property management to ensure that you fully understand the responsibility of the company. The agreement defines the responsibility of the company and the property owner. In case of booking cancellations, or damage to your property, through fair housing laws, such issues can easily be resolved if you are dealing with a professional company.
These three tips can help you identify a good rental management company. As an entrepreneur, you do not want to spend your time worrying about the details. You should ensure that companies that offer such services are professional and capable of marketing your rental property effectively in the market. This is a good way to save you time and hassle, and enhance the returns from your investments.