As a special purpose acquisition company, you can sidestep all the trappings that go with the usual initial public offering, but this shakeup introduces a totally new set of snags that can complicate your merger. Perhaps the biggest one is not knowing which organization you'll merge with as a special purpose acquisition company (SPAC) before going public. But the initial uncertainty of your reverse merger isn't your only difficulty. Issues regarding compliance, deadlines, and engagement could represent speedbumps in the road ahead for all SPACs.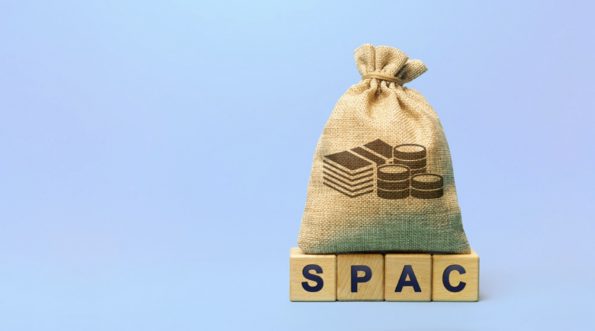 Credit: ilixe48 via FreePik
Keep scrolling to learn how you can overcome these difficulties and claim success for your SPAC.
Challenge No. 1: Reporting Compliance
The SEC tightly regulates the way you must share information about your investment opportunity, and following this framework is absolutely mandatory. You have to consider securities laws and insurance coverages when posting your 10-Ks, 10-Qs, and 8-Ks.
Failure to meet compliance here comes with severe consequences — from delays in communications when you have to refile paperwork to costly fines when you're found in opposition of these regulations.
If your team isn't sure about how they craft communications regarding the SEC's requirements, you can find disclosure guidance here.
It's also a good idea to reach out to an investor relations service that specializes in launching SPAC sites. These professionals can help you marry your brand's narrative to the black-and-white letter of the law.
Challenge No. 2: Time Constraints
Your next biggest challenge in getting your SPAC off the ground is timing. Unlike traditional initial public offerings (IPOs) that could take years to unfold, you may only have a couple of months before you're public.
With this truncated deadline, it can feel like you're racing against the clock to share your brand and financials in time. The pressure only intensifies considering the importance of getting it right the first time.
You can relieve some of this stress by using sophisticated IR tools that deliver your digital presence with a rapid turnaround. The right tools will launch a fully branded site within two weeks while all but eliminating downtime for the lifespan of your website.
Reducing IT downtime is crucial long after you de-SPAC. According to global research and advisory firm Gartner, the average cost of downtime is $5,600 per minute or $336,000 every hour. With an uptime guarantee from your IR tools, you can match your deadlines while insulating your firm from similar losses.
Challenge No. 3: Grabbing the Attention of Investors
SPACs have surged in popularity recently. Out of 111 IPOs listed in 2020, 88 of them were SPACs. That's according to McKinsey research, which estimates these SPACs held $60 billion in capital.
With SPACs dominating the capital landscape, positioning yours as a unique and exciting opportunity can be an uphill battle. You'll need to embrace an elevated communication style that tells an engaging story built on critical data.
This balance of creativity and functionality helps you address your investor's key issues in a way that builds trust in your SPAC, even before you know your end target company. Passionate storytelling helps you drive engagement.
Bottom Line
Going public takes time and consideration, no matter which route you take. When it comes to being a SPAC, make sure you consider issues surrounding compliance, timing, and communication to tell a story that resonates with investors.