Recent reports show Ottawa as the most attractive tech hub in Canada with the best cost of living and second best average salary. Located in the same timezone as New York and Boston, it is increasingly becoming a promising city for job-seeking tech talent looking north.
Alongside its affordable living conditions, both local agencies and the government play a key role in the growth of its tech scene. A lead economic development agency in Canada's capital, Invest Ottawa, has recently launched its Work in Ottawa campaign. The international campaign aims to attract global tech talent to the city, highlighting profitable opportunities to maintain a good lifestyle and promising career. This website-based strategy aims to help Canadian tech companies attract and retain the top talent needed to succeed and grow. The campaign also boasts a burgeoning database of North American talent that is available to local employers who participate in the campaign.
In addition to local incentives, the Canadian government is also providing a host of research and development tax incentives, programs and visa support, hoping to drive commercial growth and expand its innovation ecosystem. One such example is the current Startup Visa Program for international entrepreneurs offered by the federal government. This recognises entrepreneurs with great business ideas and rewards applicants with permanent residency.
In a recent press release, CEO and founder of Shopify, Tobi Lutke, talks about the benefits of the Ottawa tech scene. "Being headquartered in Ottawa, and growing our company in Canada, has been one of Shopify's greatest advantages," said Lutke. "We've benefited immensely from the diverse talent pool in the region. From our humble beginnings above a Bridgehead coffee shop over a decade ago,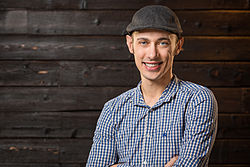 Sho
pify is now poised to take over two buildings in downtown Ottawa to accommodate the 2,000+ people we plan to hire in the next two years. This growth would not be possible without the support of our local community, which continues to inspire us to make commerce better for everyone."


With billion-dollar companies such as Shopify, Ottawa is taking action to strengthen these success stories. The region contributes to next-generation technologies such as 5G, Artificial Intelligence, Autonomous Vehicles and other emerging technologies. Working closely with industry, Invest Ottawa directly contributes to these initiatives together with fellow business accelerators, tech parks, national labs, local colleges and universities, and new the Innovation Centre at Bayview Yards.
According to the Labour Market Outlook, it is predicted that Canada will have more than 182,000 tech jobs by 2019. With incentives such as the Work in Ottawa campaign and the Startup Visa Program, Canada is providing a welcoming tech scene for local and international prospects. It is also actively collaborating with regions from coast to coast to help build a strong talent pipeline for resident companies.