The storage capacity of smartphones, tablets, laptops, and CPUs have always been an issue in the tech world. People want more and more storage. Many startups are big data-dependent as they implement innovative solutions. Over time, hardware manufacturers have produced storage devices of all kinds from floppy disks to flash disks and memory cards. Nowadays we have cloud computing, which presents limitless storage capabilities.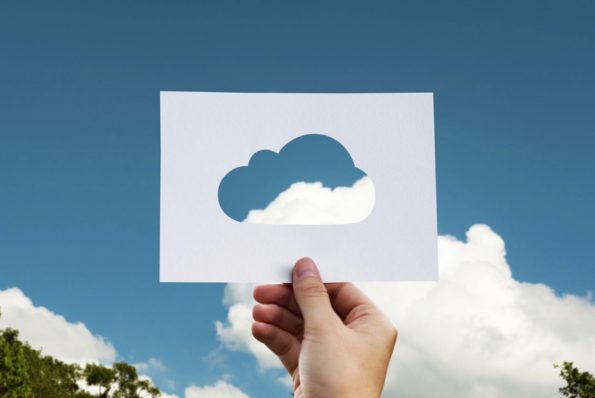 Cloud computing or rather the cloud can be described as the process of using a network of remote servers that are internet-based to process, manage and store data. This should not be confused with local storage whereby information is stored on the company's hard drive and servers.
These two storage options are very different from one another. On one hand, you need to be at the office to access the local storage and make changes to various files. On the other hand, you can access files on the cloud from any location as long as you have the login details.
The Different Types of Cloud Computing
Cloud computing can be further sub-divided into various types depending on the market that it's serving. Here is a list of the available types:
Private Cloud – Just as the name depicts, a private cloud is one, which is only put to the use by one particular organization. In most cases, companies prefer to have it hosted by the cloud provider's data center. However, others make sure that the servers are hosted within their premises.
Public Cloud – This is the opposite of a private cloud. It basically includes the entire computing infrastructure hosted by the cloud service provider. The host ensures that the cloud's services are efficiently delivered to the customer through the internet.
Hybrid Cloud – A hybrid cloud usually comprises of both private and public clouds. In most cases, the user will prefer to set-up business-related applications, data, and storage on their servers for better security and control while the rest of the business information is left under the care of the cloud service provider.
Different Cloud Services
The cloud can be used for several purposes. The two main services offered can either be for the consumer or business. Interestingly, there is a high probability that you have stored some of your personal information on the cloud. If you have an email address, your information is definitely on the cloud because providers use the cloud to store such information.
When you look at it in terms of business, cloud computing can be broken down to different subscriptions as shown below:
Software-as-a-Service (SaaS) – This simply involves a business subscribing to an app that is needed on a regular basis over the internet. Here, the cloud provider hosts the software on their servers.
Platform-as-a-Service (PaaS) – This constitutes a business creating custom apps that can be accessed by the entire company when needed. The developer tools are usually stored on the cloud provider's servers.
Infrastructure-as-a-Service (IaaS) – This is what most of us are used to seeing and involves big data companies creating a cloud service for a business. The provider takes care of all the infrastructure while the business subscribes to whatever cloud service it sees fit.
Common examples
The gap left between local and cloud computing can get a little confusing at times owing to the fact that at least one piece of software on your computer utilizes cloud computing services for extra and efficient storage. The two services complement rather than compete with each other.
One of the biggest players to offer B2B cloud computing services is Oracle.
Oracle aims to help customers develop their operations and enhance their experience with the cloud. It is one of the few companies that use an integrated approach to cloud computing. Oracle helps the customer get started by familiarizing them with the available cloud options. Then, it helps the customer deploy the cloud services within the company. They offer 24/7 guidance and support. Oracle grows with the business by offering more storage at affordable rates. Oracle's cloud platform is also easy to integrate with emerging technologies such as artificial intelligence and machine learning.
However, without specialized knowledge, initial implementation can be difficult. Many companies decide to hire a third-party Oracle consultant to ensure they are purchasing the correct products and properly implementing them. Fortunately, there are a number of resources available online designed to help companies choose the right provider. Including guides on hiring an Oracle consultant company.
The other commonly known cloud storage providers include Google Drive, Apple iCloud, and Amazon Cloud Drive.
Cloud computing has enabled startups and small businesses to compete with large ones because it is flexible and affordable. Small businesses no longer have to buy onsite servers. They can simply subscribe to a larger storage option whenever their customers increase.