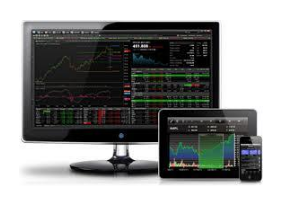 Unlike the older generations that had few options when it came to participating in trading on financial instruments; the millennials have grown with a wide range of viable channels they can use to access and trade on investment assets of their own choice. Thanks to innovations in the financial markets, numerous trading options are now available with access to different asset classes such as those AvaTrade offers on its online trading platform.  With the growing need from the millennials to have control over their wealth and make trading decisions from their own comfort zones, the booming trend in online trading can only be expected to rise into the future.
For new traders, the market can be very confusing, especially due to the many options available out there. It is, therefore, prudent to start from a point of understanding the various trading options that you can venture into, and then select which one you would prefer, based on your risk appetite and market knowledge.
One of the common online markets is the forex market, where traders buy and sell different currencies. Forex market is the largest financial market in the world with about $4.9 trillion traded each year globally. The market is open all day and night and traders make their money from the difference between their buying and selling prices for different currencies.
Another option you can consider as a new trader is trading in vanilla options. These financial instruments give you the option, but not the obligation, to buy or sell the underlying asset at a given time in the future at a pre-determined price.  Vanilla options are traded on derivative markets where you can buy or sell the option based on your prediction about the movement of the underlying asset.
A variation from vanilla options trading is CFD or contract for difference trading, which basically involves you taking a position on the price movement of an underlying asset. You then make or lose money based on the direction the price of the underlying asset takes, relative to the position you had taken. Closely related to CFD trading is spread betting whereby you speculate how the price of a given security will move and place a bet based on the spread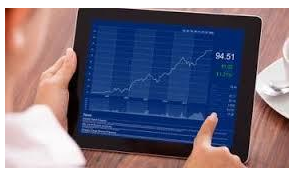 provided by the spread company. For instance if the spread company gives a bid price of $10 and an offer price of $15 for a given security; you then bet on whether the price will be lower or more than the bid and offer price. If you are right you make money, but if you are wrong you lose money. In both CFD trading and spread betting, you do not own the underlying asset, but rather you just speculate on its price movements.
With the wide range of trading options available, investors are therefore presented with a large array of investments they can choose to trade in too. You can choose to trade in currency pairs, stocks, bonds or ETFs. Other assets include commodities such as gold and oil, or trading on indices such the S&P 500. There also exist other options for advanced traders with more expertise to get out of the standard trades and choose their preferred tailored options. The choice of your trading assets will highly depend on which markets you are familiar with. Online trading is subject to very high volatility due to the many traders online at any given time and the dynamic economic and geopolitical environment, that keeps fluctuating the prices of the underlying assets. This, therefore, calls for high liquidity levels from your side, in order to take advantage of the lucrative trading opportunities that present themselves in any normal trading hour.
Once you venture into your chosen market, online trading presents opportunities for huge gains if well executed, based on a prior research and knowledge of the market and the prevailing trends. On the flip side, if you venture into trading blindly, you could end up losing all your initial capital if markets such as forex markets move in an opposite direction due to breaking news or other economic or geopolitical emergencies. It is, therefore, important to find which market you are comfortable with and is the best fit for you, since you will have higher chances of becoming an expert in those markets that excite you the most.