Gift-giving rituals are an embedded part of American culture, from Christmas to weddings, to graduations and birthdays. According to Forbes, there are three main reasons why gift giving is a meaningful process – it can confirm a new identity (think baby showers), strengthen the bonds with those around you, and provide direction for someone in your community. In other words, gift-giving has the power to transcend the mere transfer of resources and become a powerful tool to transform those around you.
Many companies routinely give gifts to their employees, clients, and partners. Professionals are increasingly looking for solutions that communicate a more personalized sentiment, through a timely and cost effective manner.
We caught up with Sara Rodell, Founder and CEO of Loop & Tie, a personalized gift-giving service targeted at large companies, to hear her thoughts on gift-giving and the solution that she aims to provide.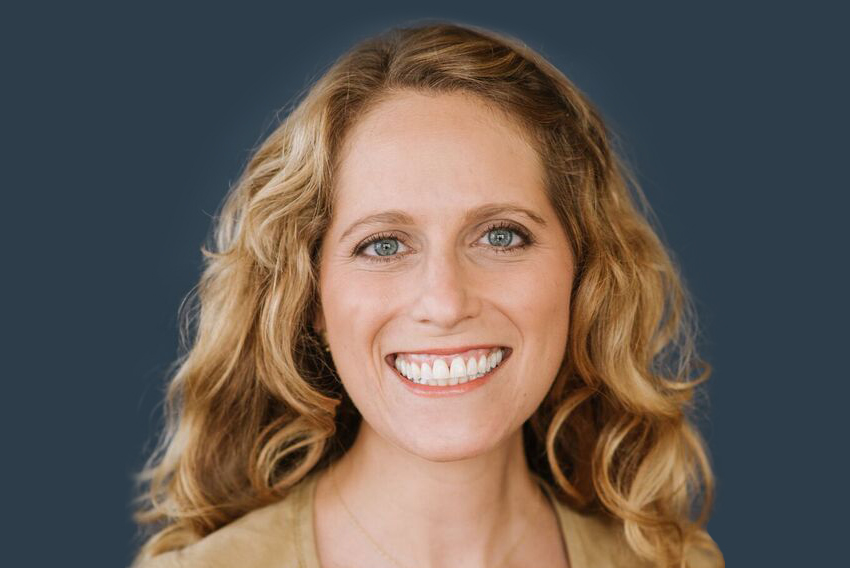 What major trends have you seen in the evolution of gift-giving in the last 10 years?
The biggest trends in gifting are new ways to source gifts, from e-commerce to crowd-funding purchases and major upgrades on the experience of building and sharing wedding registries the accessibility of gifts has increased.
What are the challenges faced by companies who want to give gifts in the corporate setting?
I would say there are three major challenges. The first is that there is a high risk of being considered a jerk, even though your intentions are good. If you send wine to a non-drinker or gourmet nuts to someone whose kid has a nut allergy, your gift is not well received. The second challenge is that gifting is a time consuming process and people in the corporate world are busy. So we resort to generic gifts that are more symbolic than useful to the client, or it just keeps falling to the bottom of the to-do list because we don't know what to buy. The third major challenge is that when sending gifts to many clients at once, logistics are a nightmare. Senders have to coordinate shipping, verify addresses, pick something applicable for a group, and then follow up to make sure the gift was received.
What is Loop & Tie and how does it attempt to enhance the gift-giving experience for business professionals?
Loop & Tie is a simplified, personalized gift-giving service. The majority of our customers are large businesses. We have tailored our service to the needs of those businesses so that they can send out many gifts at once, yet still have those gifts be personalized and match the needs of each recipient. We do this through our gift collections, where recipients can choose the gift they desire out of a variety of options, from gourmet spice racks to portable solar panels, as well as through the personalized online cards that the sender can customize with photos, videos, messages, and logos. This allows companies to send their colleagues, clients, friends, and families gifts all at the same time with the knowledge that those gifts will be well received.

How did you come up with the idea behind Loop & Tie?
I was working in institutional equity sales for a number of years for UBS. Every year, my firm would send out gifts to their clients. This process was time-consuming and onerous because many of our clients had special preferences. We couldn't just send a bottle of wine to everyone because not everyone drank alcohol. There was no one-size-fits all gift that could be sent, and so the entire process was one giant headache. This problem was transparent to anyone who observed, and I decided that there had to be a better solution to giving gifts on the corporate level.
How has Loop & Tie been able to compete with larger e-commerce platforms?
A major strength of the larger e-commerce platforms is that they are able to offer the lowest prices. For a company the size of ours, it is hard to compete with these prices. Our strategy instead has been to curate high quality gift collections, design a gift catalogue that creates a fantastic shopping experience, and to share the stories of the makers behind the gifts. On top of this, our service differs from the bigger e-commerce platforms in that gift recipients can choose what they want, so our customer's don't have to spend any time trying to pick out specific gifts for their recipients.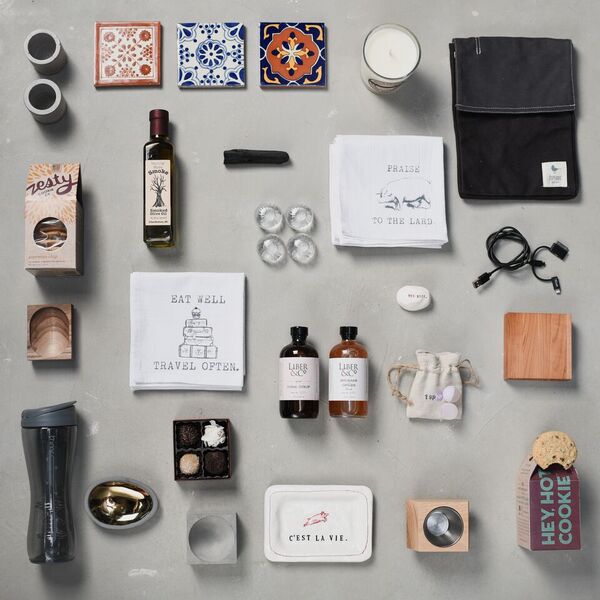 What have been the most popular gift categories of this holiday season?
Tech and socks! People seem to love the various portable chargers, bluetooth speakers and headphones we have on the site. And the sock of the month club is popular for both women and men. Since we have such a large catalog, preferences are pretty well distributed across all of our products so there's no single category or gift that supersedes the others in popularity.
How have advances in technology affected the way we give to one another?
Our collective idea of "personal" has changed, and so our gift giving practices must reflect that. Fifteen years ago if you had something special or private to say to someone, you called them, you wrote a letter, or you visited them. With new ways to connect across text and video, personal messages are delivered via, Snapchat, email, FaceTime, text, etc. Each of these options are socially accepted as a means to have deeply personal connections. Letters, visits, and calls are still very personal, but the options of ways we can have personal connections have expanded. When we talk about making something "personal" what we typically mean is making something memorable and feel special and designed for that individual. Interactive gifting allows us to include photos, video, music and our own style in a way that is deeply personal for gifter and recipient.