Ian Syer founded online art platform MyArtBroker in 2010, after recognising a gap in the market for people to sell the art they own. A startup success, now MyArtBroker has some 10,000 members around the world, both art buyers and art sellers who use the site to find the artwork they want or sell the art they no longer want! In 2016, the most popular works bought and sold via MyArtBroker were signed and unsigned Banksy prints. During his journey, Ian discovered the world of 'experts' has a limited amount of true expertise, and all businesses should be wary of where they get their advice.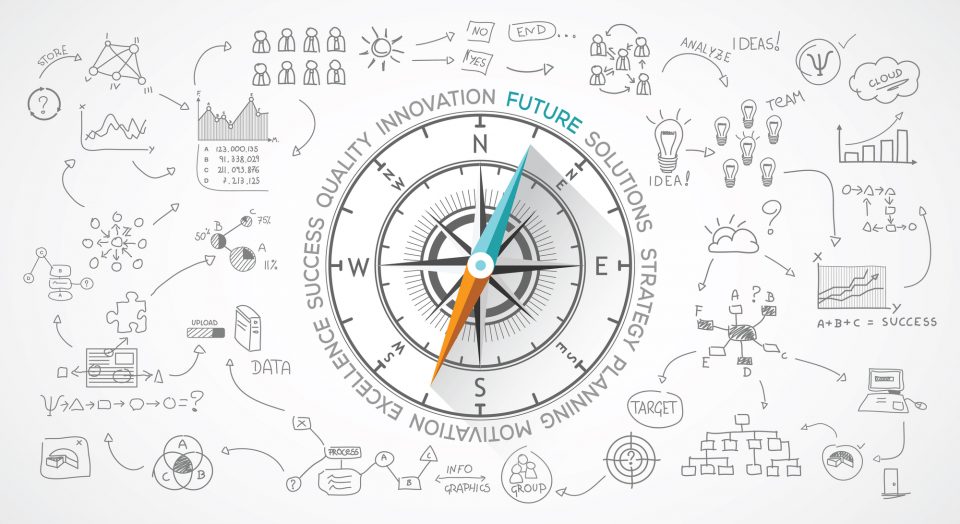 Here, Ian offers his five tips for start-ups navigating the tricky world of 'experts'…
Don't work with friends
Some of the best friendships are forged at work, but, when it comes to deciding who you work with, employ or contract, as tempting as it may be to work with a friend, who might give you "mates rates" (very attractive when you're first starting out) I would caution against it. If you're now friends with someone who you have also known professionally, and you have already experienced the professional dynamic, then I'd make an exception. But if I hadn't known them professionally I'd always steer clear. There are huge unforeseen pressures and stresses involved in setting up a business such as cash flow, staff, development and decisions you never even contemplated having to make. You'd much rather your friends being friends and offering support rather in the trenches with you…and potentially not being your friend at the end of it all!
Find the right experts
This is probably one of the most challenging parts of any business as you'll need skilled people across very different elements such as accountancy, web development, branding, marketing, the list goes on. It's likely, as an entrepreneur, you'll have a little experience across much of these, however at some point you need to find people to fill these roles, whether on a part-time, contract or full-time bases. They are essential when it comes to scaling the business so acquire these experts as early as you can realistically afford to. It's easy to fall into the trap of doing everything yourself. It's also your money and you want it done properly. But that will dilute your focus, time and energy and mean you have less time you to drive the business forward and expand.
Experts cost money
Experts are essential and finding these can be the difference between success and failure. They also cost money. Sometimes quite a lot of money. Sometimes you might not understand enough about what they do to be comfortable with the costs. There's nothing wrong with that. Your natural instinct is to protect your business, assets and cash flow. But, there is also something to be said for appreciating the skills your experts come with and recognising how significant they can be to your growth and success.
There is a wealth of freelance talent available and it's incredibly easy to recruit across LinkedIn, People Per Hour, Odesk and so on, so this is a good place to start if you're just dipping your toe in the water.
Invariably you'll need to trust the people in your team but it's unlikely they will ever be as invested as you, or have your vision of the business; so, make sure you both have a complete understanding of the business objectives and jointly setting targets so you can see if everything is moving in the right direction.  If someone isn't working out, start the process again and learn.
Lots of people consider themselves to be experts
If I had a £1 for every LinkedIn profile I've read where people describe themselves as an 'expert' or 'guru'… Many people, consultants and freelancers, position themselves as experts because, of course they are trying to sell themselves and their services. I say, do your research, learn enough about the challenge you're trying to overcome so you are able to make an informed decision about the suitability of your 'expert'. For example, I have spent many a long-night getting into the detail of SEO (something once completely alien to me) to make sure that the consultant I ultimately contracted to support MyArtBroker was appropriately experienced.
Become an expert yourself
When you first start out, you'll have almost no choice but to get to know a bit about every aspect of managing, marketing, staffing and growing a business. As you grow, you need to grow your team, and to do that you will need to have a reasonable understanding of what you are asking your new team to do. There's a balance to strike between knowing enough and stifling your new recruits. You must trust in the experience and skill set of the people you hire, but at the same time, you know your business requirements better than anyone else. You also are aware of the nuances that exist in your industry, and having an expert knowledge yourself on the subject will prove invaluable. There are a wealth of blogs and websites online that let you read up on subjects and very quickly get a good level of understanding.