This is my company – a line which probably everyone wants to say. Everyone wants to own a big company and sit back to enjoy the life. If you remember your childhood, you will realize how you used to look up to people like Steve Jobs or Bill Gates. We tend to put ourselves in their shoes and would imagine our life. Well, that is a great fantasy to have, and we all want to have the tools to live it.
But, we all know that reaching there is not an easy job. Owning a big company takes lots of hard work and consistent dedication. This is the reason why very less number of people are able to actually do it in the first place. So, why is starting a company such a tough job? What are the challenges that one has to face while starting a new company?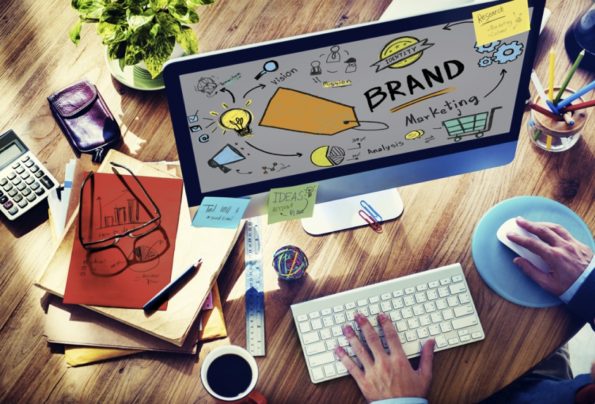 Figure 1 Source: The Collaboration Club
Well, starting a company is more than having an idea and executing it. There are many challenges that one needs to overcome if they want to own a company. One of such challenge is the proper management or resources that you need in the company. Everyone knows that running a company would take lots of resources, tools and software's which can be costly. Many start-ups also fail because of this poor management of resources. So, which are the tools that you should use? How do decide that which tool is better than the other?
Go for open source tools
At the beginning stage, you need to cut down the cost to as low as possible. One of the ways of doing that is by using the open source tools for the job. Most of the open source tools are available for free and have a good community support. It means that you can use these software's and in case of any trouble you ask the community for the solution.
The open source tools will save you lots of money which can be used in other jobs like marketing. Using an open source might not provide you with all the functionalities but it does provide some basic ones. And when your company gets little big you can easily shift to popular ones later.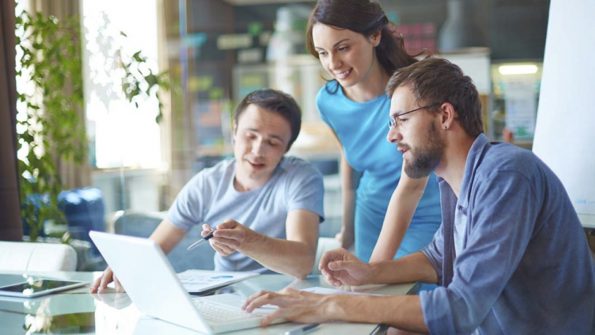 Figure 2 Source: SmallBizClub
So, let's have a look at some of the must-have tools for the start-ups
Slack
Slack is a communication app which allows real-time messaging. It is not just a messenger like an app rather it has many advanced features which ensure smooth team co-ordination. As a team leader, you can assign tasks to other members, can divide your workforce in different channels and much more. The best thing about this is that it is free of cost.
Git
There are many times that many people tend to work on the same software and managing them can be a really tough job. This is where Git can save the day for you. It is a version control system which allows for easy simultaneous work on the same piece of code. The basic version is free but you have to pay for the premium one.
AngelList
AngelList is a website for start-ups, angel investors, and job-seekers. Its goal is to introduce entrepreneurs to investors and simplify the process of early-stage business. You can use this to find various investors for your company that may help you with the entire process like funding, patent filing and much more.
Doorbell
In any start-up, customer feedback is the most important thing. You have to know how the customer is feeling about your product and what are the changes that you need to do to make your product more attractive and appealing to users. This is where doorbell can help you. It gathers the in-app user feedback. The best thing is that it is available for iOS, Android, and web platform that too free of cost.
Dropbox
There is many time you want to share few important documents or file with your co-workers. You can use Dropbox for that purpose. It is a file backup, sync and sharing solution which uses the cloud as the storage medium.
Evernote
You might be traveling somewhere when some idea pops up to your mind. There you can use Evernote to write that down. It is a free tool designed for note taking and archiving. The best feature is that it can sync across all your devices.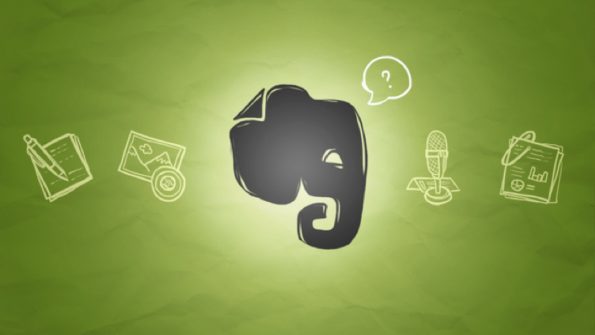 Figure 3 Source: Digital Conqueror
Expensify
Maintaining the company's budget or expense can be a tricky task. You can use Expensify for this purpose. It eases the process of tracking expense and is available for both app and web. Even expensing items like your custom mini business cards can be easily handled with the Expensify app.
Google Analytics
It is a free web analytics service provided by Google which tracks the website traffic. It shows you all the details like the time spent by the user, location of the user, which devices the customer used to open the app or website and much more.
Kickstarter
Every start-up needs funding and Kickstarter do just that for you. It is one of the world's most used funding platform for creative projects. This is mostly used for art, music, games, comics and much more. You can easily use this website to raise funding from people who like your product.
MailChimp
Digital Marketing holds the key in any business. If people will not be aware of your product then obviously, they will not buy it. MailChimp is an online email marketing solution and lets you manage contact and send an email. It can also be used to design the email newsletters and share them to various social networking sites. You can use this for digital marketing solution to advertise your company.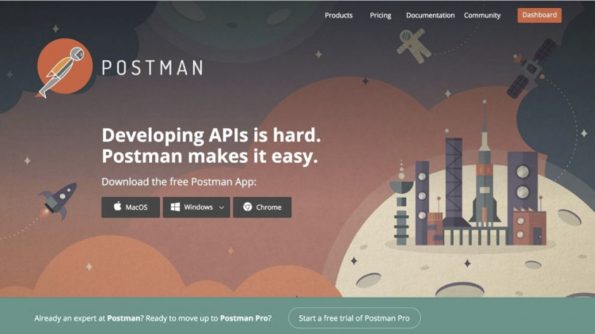 Figure 4 Source: The Tech Portal
Upwork
Upwork is one of the world's largest workplace where you can hire some good freelancers for you the job. Hiring freelancer for the small job gives you an advantage that you only have to pay them for the amount of time they will do the work. Also, freelancers provide a better output that the regular guy.
WordPress
It is one of the most widely used web platforms for creating beautiful websites. The WordPress website is best suited for blogging or news websites. It offers various other kinds of services like SEO integration, Keyword analyzer and much more.
Some of these tools can help you save plenty of money which is very crucial especially in the initial stage. Remember that it is not important how good your idea is it's how you implement that idea. As Thomas Edison said," The value of an Idea lies in the using of it".
Author Bio
Mary Jones is the co-founder & editor-in-chief at TopMyGrades and focused on Content Marketing Strategy for many clients from Education industry in US, Canada & UK. Mary has been a guest tutor at Expert Assignment Help  and has conducted a series of webinars for Assignment Essay Help. She has intensive content editing experience and, also has worked with MSNBC, NewsCred & Scripted. She has also authored blogs on Lifehack.org, Wn.com, Medium.com, Minds.com and many more digital publications.