Your business's cybersecurity is important. Even if you have a reliable cloud storage system, that doesn't mean that your information is completely safe. In 2019, one in five American companies reported that Chinese companies had stolen their intellectual property within the last year. That doesn't even account for intellectual property theft by non-Chinese businesses. In this age of rampant IP theft, your business needs to take active steps to safeguard its cloud services information. To learn how to better protect your business, check out these six major ways to lower your company's security risks.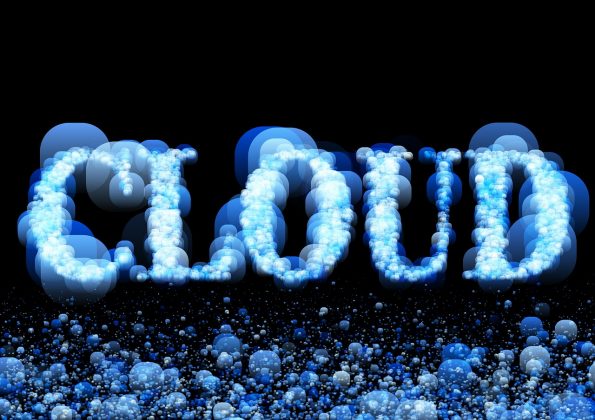 Limit Information Access
Information should only be accessible on a need-to-know basis. Do your accountants really need access to all of your proprietary information? Most cloud services allow you to designate permissions and accessibility so that everyone only has access to relevant information. As more and more people have access to a piece of information, the chances of malicious misuse, leaks, and other dangerous outcomes will increase drastically. By limiting access to information, your business is more secure, and you can react to threats and issues much more quickly.
Two Factor Authentication
Two-factor authentication adds an extra layer of security to your company's cloud system. With two factor authentication, a stolen device or password isn't enough to penetrate your cloud network. You can add text messages, emails, calls, and other barriers to your authentication process to make it that much more impenetrable. As hackers continue to find new ways to access private information, two-factor authentication is becoming more and more necessary in the modern digital age.
Train Your Staff
What do you picture when someone mentions a computer hacker? If you conjure an image of some high-tech agent furiously typing lines of code, then you're wrong. Most hackers gain access to private networks through fraudulent emails, malicious links, impersonation, and persuasive phone calls. Your employees must be trained to follow strict security protocols to avoid these tricks. Your business should have written information-sharing policies, and your employees should know who they're supposed to report to. To ensure that your employees are alert and up to date on your security practices, it's a good idea to have regular security training sessions.
Avoid Viruses
Company devices should be regularly maintained, and your IT team should constantly scan for viruses. Keyloggers and other malware can seriously compromise the integrity of your business's security infrastructure. Without proper system maintenance and virus checks, your business's passwords and sensitive information will be used against you. Even if your information is stored in secure cloud services, you have to maintain your devices to ensure that your information is completely inaccessible to outsiders.
Trust
Not every employee cares about your company as much as you do, and not everyone has a good moral compass. Disgruntled and greedy employees and ex-employees often sell intellectual property to competitors at a hefty price. While it's impossible to ensure that your workforce is made entirely of saints, you should at least implement a strict vetting process. New hires should, at the very least, be given background checks. Furthermore, ethical tests and character evaluations should be a part of your hiring process. All employees must sign strict nondisclosure agreements, and access to information should be restricted so that you can quickly find the source of any data breach or IP theft.
Workplace Entry
How easy is it for nonemployees to enter your building? Do you have proper security measures in place to monitor who is and isn't in the office at any given time? Employee badges and keycards can help limit entry to your building. On top of that, your employees should be instructed not to let anyone in without proper clearance. Without a trackable access system, security cameras, and adequate employee training, anyone can easily walk into your office with a hard drive to plant malware and find a way to access your cloud services network.