Cutting costs can be difficult. After all, no one likes the thought of having to cut costs in the early days of their business venture. Consider this: the average life of a new start up is a matter of months. Cutting costs is critical to your businesses lifespan.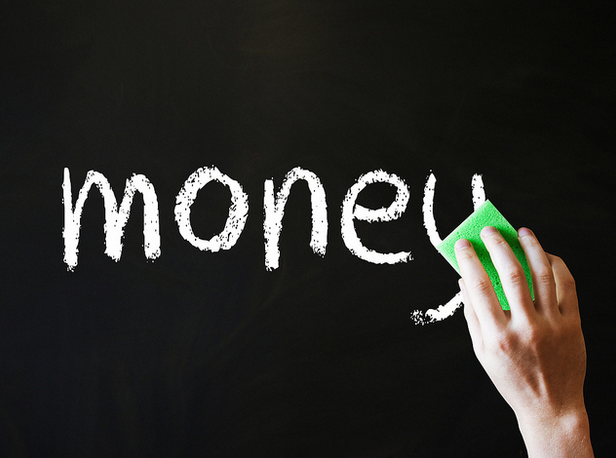 This image has been provided by Images Money via Flickr
Cutting costs doesn't mean that you have to go without vital business resources. The key is to be savvy. Being frugal, but on the right endeavours, will ensure that your business is more sustainable for the long term. After all, you don't want your business to become another statistic.
As a startup you need to ensure that your company is making money, not losing money. That is the key to your success. By saving money, you are ensuring the prolonged life of your venture.
Here are some great ways that you can cut costs:
Bring Your Printing Services In-House
As a start-up, your life expectancy depends on solid marketing campaigns. If you are keen to have printed offline material, you need to consider how to pay for this resource. Printed, offline material is as important as your online marketing endeavours. Cutting this out completely can be dangerous. You need to consider how to make your printing requirements cheaper. The solution is obvious. Invest in digital printing technology. This is critical to your success. You will cut out design agencies and distribution companies. Bringing your printing needs in-house will save you a tremendous sum in the long term. What is more, you don't have to cut out your offline marketing campaigns either. You can have your cake and eat it too. You just need to invest in the right products.
Don't Rely on Premises
Having an office is not imperative to your success. On the contrary, it can result in your company going belly up before you have had a chance to succeed. In short, if you don't have any employees in your venture, don't bother renting premises. This is a sure fire way of losing a lot of money fast. You don't want to squander money unnecessarily. In the early days of any business, you should consider working from home. Premises only come with expansion. Expanding, in the first year of business, is not an option. Ditch the dreams of having an office and work from home within the first few years. Of course, when your company does expand (and it will) you can start looking at premises then.
Business Banking
While you will need a business banking account, you should research which ones are the best for you. Don't take out a business account with a certain high street bank simply because that is who you do your personal banking with. Business bank accounts can be costly. Use the power of the internet to investigate free business accounts. Furthermore, you may get a lower rate at a different bank. Exploring all aspects of business banking is critical to your success. You don't want to get caught short by paying for a premium service when you don't have to.
Related articles