As technology advances, innovation is improving in all sectors. In the construction industry, there is now a trend of using modular buildings for businesses. Many startups and businesses that want to expand their operations have benefited from this by reducing construction costs and time. Today, there are many companies that specialize in modular structures that make use of various materials and architectural innovations to satisfy the need for affordable structures for startups. But the most important thing is that such startups can launch faster than you might imagine when they use these options. This article will look at how to get a business startup rolling quicker through the use of modular structures.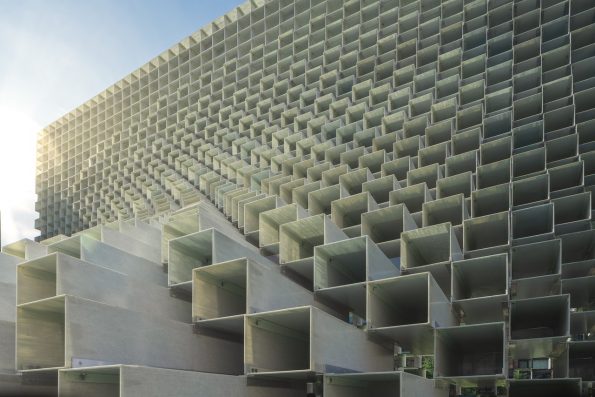 How Modular Structures Are Made
Modular structures are prepared in a factory by the construction experts before they are ordered by customers. This means that the company will have pre-made frames and panels for different designs. All that a client will do is to choose their favorite design or one that suits their business's needs.
The main materials that are used include aluminum or steel for frames and wood or PVC for the wall panels. Surprisingly, these modular structures have pre-made additional accessories like shelves and drawers for retail stores, air conditioning for restaurants and a lot more depending on the type of business you are about to start.
The fact that these structures are already fabricated has many benefits for a new business. For instance, an entrepreneur who has just found an urgent opportunity can launch as soon as possible because these panels will be available quickly.
Saving Time by Using Modular Structures
Ready designs – beginners can quickly conduct some negotiations on the price and choose a ready design to be constructed immediately. The experts do not waste time but immediately start the assembly process to meet the urgent deadline. So, if one is looking for the ability to launch a startup quickly, going for these ready designs is a wise move.

Pre-made panels – it is not only the designs that are ready but also the frames and panels. We have already mentioned that construction companies usually make them in advance to await construction for a client. This also makes the process of launching any business very speedy.

Reduced labor – the experts are pleased to let every business startup know that they will only need a few weeks to have their business's structure built. It does not matter what type of foundation is required because the experts have the right equipment. If you visit the

Smart Space website

, you will find the actual time that is needed to complete your business startup's building. Because the panels and frames are usually ready, then it means that most of the work is already done. Consequently, it will take less time to assemble them on the site. After this, the business can launch.

Increased convenience – one of the difficult factors before the launch of a startup is building a facility for the business. But with this solved by the availability of ready modular structures, the business can now focus on other startup needs.
Other Benefits to Enjoy
There are many other benefits that come along with modular structures for business startups. A lot of money will be saved, which minimizes the chances of delays. As your business has time to settle in quickly after launching, marketing strategies as well as other operations are likely to run smoothly.
Conclusion
There is no doubt that launching a business startup fast is greatly aided by modular structures. This is a major reason why they are trending lately among all types of businesses. Therefore, any business should not be afraid to take the step of using such structures.