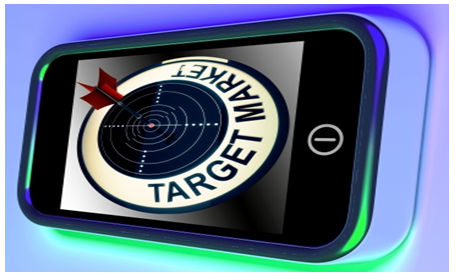 As a start up owner, marketing is likely to be one of your most challenging tasks. It's also one of the most important. If you fail to market, you're going to have a difficult time bringing customers into your business and generating revenue.
With the lack of all-in-one marketing solutions available, finding ways to succeed with your start up marketing efforts often comes down to finding out where your customers are and connecting with them there.
So, where are your customers?
The Age of Mobile
In 2015, mobile usage reached a point where, for the first time ever, it accounted for over 50% of consumers' digital media usage. For this reason, it could be said that 2015 was the year of mobile. It could also be said that the years to come will become known as the age of mobile.
Just one look at this graphic of internet usage should give you a solid idea of just how much of a cosmic increase mobile usage has made: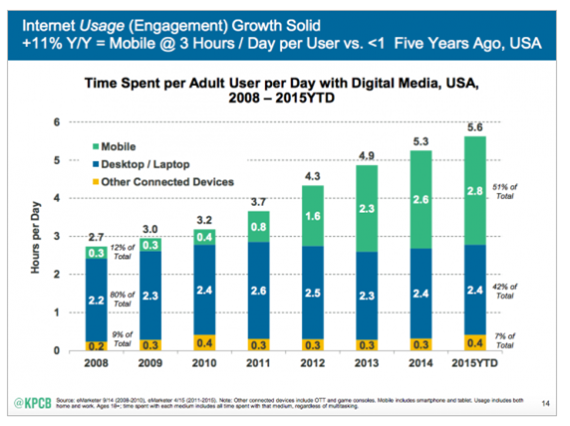 As you can see, mobile usage expanded from being just 12% of total usage in 2008 to becoming 51% of total usage in 2015. Even if that trend continues at only a fraction of that percentage, it's still clear that targeting users on mobile devices is essential if you want to compete today and in the future.
What Are The Best Mobile Marketing Strategies For Start Ups?
The most obvious strategy for succeeding in the mobile marketing world is to create a website that is mobile friendly. This is an absolute necessity.
There are several statistics pointing to just how important it is to have a mobile friendly website. Some of the more intriguing statistics regarding mobile friendly websites include:
Consumers are 67% more likely to buy from a mobile friendly site
Consumers are 61% more likely to leave a site that is not mobile friendly
50% of consumers say that, even if they like a business, they will use them less if their website isn't mobile friendly
As you can see, if your website isn't mobile responsive, any other mobile strategy you put together will be, for the most part, worthless.
Utilize Business Listing Sites
Once your mobile website is active and responsive, the next step is to look for low cost, high ROI marketing opportunities. One of the easiest, and potentially most profitable options is to set up business listings on popular listing sites.
Kim Dushinski of SalesForce says that creating robust business listings is important because:
"Four out of five people use their smartphone to look up local information. Chances are they will come across business listings at the top of their small screen. You want to be there."
Some of the more popular listing sites that you will want to target include:
Google Places
Bing Places
Yelp
Merchant Circle
Yahoo! Local
Not only is this strategy advantageous because it doesn't cost a dime, but it can also ensure that you're ranking at the top of search engines when a mobile search is performed. Since most of these sites allow reviews from consumers, you'll want to get creative with finding ways to encourage reviews from satisfied customers.
Integrate With Social Media Platforms
Another mobile marketing strategy that is virtually free and provides a high ROI is social media. By making your business' website visible on social media platforms that your target market is active on, you can drive a ton of traffic to your site.
When you get consumers to your site, however, it is important that you make sure to create a strong opt-in offer that allows you to nurture leads in the future. The opt-in should preferably be for something such as a personalized email list or weekly/monthly newsletter.
The optimal methods for mobile marketing are still developing as the demand for it is continually increasing. For start ups, however, implementing the mobile strategies listed above should set you up for success both now and in the future.