After interviewing 2,000 CIOs, Gartner predicts that enterprises will spend an additional $110 billion on business software. According to a report on SaaStr, business software spend will reach $669 billion in 2022. Software is no longer a nice-to-have item for your business. It's one of the top things to consider before starting your business. Amid increased digital transformation across all sectors of the economy, it's crucial to leverage software for your business so you're not left behind. Having the right software in place helps you to accomplish your business goals, boost growth and enhance the customer experience. While technology eases work, it can make things complicated, especially if you have to learn a new software or don't know how to use existing systems. With this in mind, check out these tips on how to maximize business software to boost growth and success.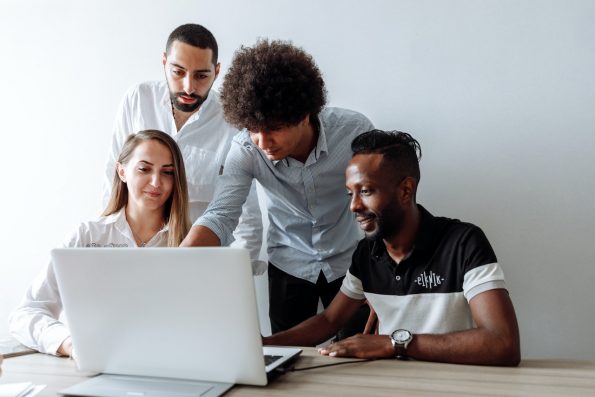 Image Source: Pexels Thirdman
Choose Your Enterprise Software Carefully
There's a software solution for every problem you may encounter in your venture. You can find tools for boosting collaboration and productivity, project management, invoicing, and expense tracking. The downside is, with so many options, choosing suitable business software can be daunting. However, you can make the right choices if you seek advice from tech experts or your employees. Then compare solutions available in the market. When selecting your software, choose those that guarantee accessibility and collaboration, and has great value at affordable rates.
Hire A Tech Expert
Getting the most of your software entails much more than choosing the right option. You and your team must know 
how to use business software for growth
 and success. Therefore, don't be afraid to assign a software expert to help you learn the ins and outs of your preferred apps. The professional can be in the IT department or a member of your team. You can even consult an expert over at a software company.
Many IT professionals working for software companies are happy to provide personalized support, meaning you'll always have an expert to answer your questions. For example, let's say you want to invest in a collaboration tool like Google Drive. When you seek help from a software professional, you can expect that they will share practical 
Google Drive tips and tricks
, like how to back up your Android phone to Google Drive. The software expert will also offer advice on how to combine PDF files and give access to documents on Google Drive. As a general rule of thumb, make sure your IT expert takes charge of your software so you'll always be informed of updates.
Integrate Your Business Software Solutions
Using each business application on its own is easy, but you'll enjoy many benefits if you integrate all your systems. The advantages of integrating your business software solutions include increased revenue, enhanced customer service, and improved productivity. When you integrate business applications, you also enjoy data accuracy and reduced complexities to switch between different systems. Typically, integration between software systems allows data transmission from one solution to the other. That way, users can access accurate data easily. Moreover, having many software integrations makes your systems function more efficiently.
To maximize business software, selecting the right type of business software promotes productivity, boosts employee engagement, improves customer service, and fosters collaboration between in-house and remote workers. However, to enjoy these perks, you must know how to make the most of your business tech tools. This step includes buying the right software, recruiting an expert to take charge of your applications, and integrating all your software solutions.