Customers and clients have shifted the way they view who they want to purchase from quite a bit from previous years. Nowadays, a customer is looking for companies and brands that not only sell the products that they love but also clearly express their willingness to interact with their audience in a transparent and honest way. Implementing techniques to improve engagement helps you find that ideal customer.
Ideal Customer Engagement
If you are an owner of a business or a company, it is imperative that you create a space with your online presence where you can directly connect with your ideal customer and really listen to them. This is how you can hone in on the audience that makes the most sense for your products or services.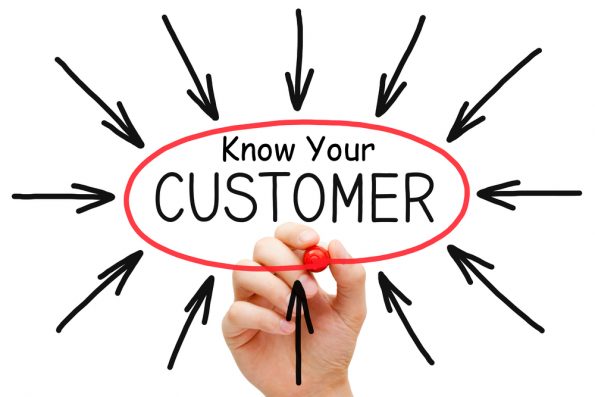 If you are a personal trainer and you are looking to attract clients that are interested in working with a personal trainer, seek them out through your social media platforms. That is where you will find clients and potential clients will find you.
You can also use your expertise and get personal trainer discounts. At ExpertVoice, a personal trainer can use what they know to save up to sixty percent on leading health, fitness and nutrition brands. People will listen to what an expert in personal training has to say, especially if they are looking for a personal trainer. 
Feedback Utilization
People respond to businesses and brands that want to hear their feedback on why they would purchase from them or not. Offering a discount simply to hear their thoughts on why they would want a certain product is a fantastic way to incentivize a potential client to not only interact with you personally but also become aware of the perks you give as opposed to other businesses.
Using digital marketing as a way to find your ideal audience is not only free, but necessary. Your business being online means you will be more easily found by the people that are searching for the products or services you offer. Not being part of this online experience could be detrimental to the growth and success of your business.
Forbes actually pinpoints some really compelling ideas about the necessity of being online where your customers live.
You might be considering learning more about digital marketing so you can do it for your own business, or you might consider a digital marketing agency to do it for you. You will find that the more you immerse yourself as a business owner in the space where your customers live online, it will begin to make more and more sense as to why this is such an important investment in your time and money.
Finding your audience can seem difficult at first, but the more you get used to engaging with people who are outwardly interested in similar products or services as your business provides, the more your ideal audience will begin to engage with you. This can be a time consuming process because it does involve you to think of ways to connect with total strangers online. But if you treat this process how you would speak to someone in person, the easier it all becomes.
Consistency Counts
One major rule in the digital marketing world is to stay consistent. This might refer to how often you post, how often you engage with your potential customers, and how consistent you are with your giveaways, deals, or discounts. This ties in seamlessly with the ideals of great customer service.
You want people to feel appreciated, heard, and thankful for their interaction, every single time they make an effort to like or comment on your pages. Alternatively, if they purchase something from your business, you should also find ways of expressing to them how much you appreciate them as an ideal customer. Digital marketing has, in some ways, combined the requirements of a customer service team with a marketing strategy. The reason behind this is because people are online to connect and socialize with each other, not simply be sold to constantly.
While you might really want to just sell your products, keep in mind that this stopped working for door-to-door salesmen a while ago. The reason behind that is because people stopped opening their doors and began posting signs warning that solicitors were not welcome on their property.
Social media profiles should be treated exactly the same. Do not spam or bombard people with constantly trying to sell, sell, sell, but focus more on how you would like someone to speak to you whether they are a personal profile or business page. More than likely, the answer to that is you want to be spoken to just like anybody else, with pleasantries and good conversation!