Around the world, there is a great deal of competition in oil and gas exploration. Various countries are interested in drilling in the Arctic, offshore in the Gulf of Mexico and in other productive areas, and in new areas that have not yet been explored. Countries like Russia, China, Canada, and the United States are involved in drilling races, trying to capture as much of the crude oil market as they can, all the while implementing new energy tech innovation to improve safety, productivity, and environmental impact.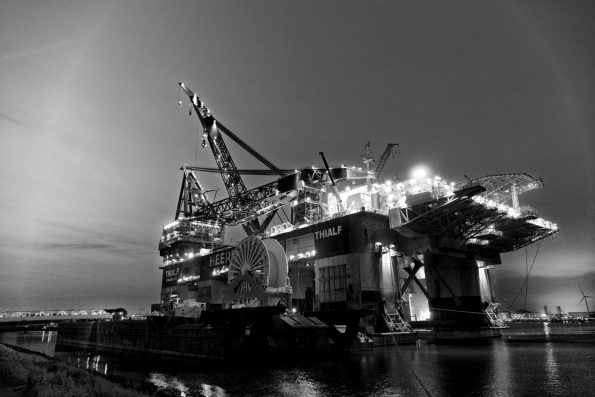 Manjit Singh Sahota, an expert in the energy space, describes some of the competitive activities in oil and gas exploration happening around the world today.
Exploring New Areas
One of the avenues for competition between oil and gas companies and producing nations is the race to find new reservoirs of oil. The United States and Russia have led these explorations in their own territories. One area experiencing significant growth in the number of operating oil wells is in Africa, whose oil wells are projected to increase by up to 9 percent over the next year. The numbers of wells are small, but this trend could point to more oil and gas exploration on the continent in the future.
Canada has also been competitively searching for new oil and gas reserves. The practice of fracking, or hydraulic fracturing of the earth in order to find oil and gas, has become commonplace in the United States and Canada. Public sentiment in both countries is steadfastly against fracking, but as an energy tech innovation, it has been a productive means of producing gas and oil.
There is even greater competition for offshore drilling areas than ever before. The U.S. government is under pressure to prevent oil and gas drilling near the Arctic Circle, but industry representatives believe this is necessary to remain competitive with other nations.
New Methods of Extracting Oil and Gas
The advance of certain technologies related to the drilling of oil and gas has put forth a future where oil and gas production continue well into the 2050s and beyond. In fact, with these new technologies, it is possible that the world will be able to sustain oil production for hundreds of years. While the dollar amount needed to invest in these new technologies is large, they may help to produce more energy at a lower price after the initial investment is paid off.
Horizontal drilling is one new energy tech innovation that is poised to make a large impact in the oil and gas industry. This drilling process targets gas or oil reservoirs and intersects with it at a horizontal entry point. Directional wells are more expensive to drill than conventional wells, but they provide more output from the very beginning. This process is also able to be completed using multi-well pads, which reduce the impact of drilling on the local environment by consolidating the space needed for machinery and roadways.
Multilateral drilling is another method that will increase industrial gas and oil production in the coming years. Multilateral drilling means creating wells with forks and branches, reaching all of the available areas of the reservoir.
Automated drilling will also have a large impact on new oil wells and exploration around the world. Shell created an automated drilling system which is currently under trial in North America and Europe. The well system uses three types of rigs which are mounted on trucks. This allows them to construct the well complex that is needed to extract the gas from shale or coal beds. Automated drilling means that fewer engineers are needed to achieve the same results and may lower the cost of drilling once the expensive equipment is paid for.
Other gas and oil industry innovations include energy recapture. Startups such as Atlas Energy Systems use thermionic energy converters to reduce waste heat of flare gas emissions.
Possible Barriers to Success in Oil and Gas Drilling
The first factor that should be considered when talking about the future of the oil and gas industry, particularly offshore drilling, is the green movement. There are many energy options being created around the world, such as solar, wind, and hydroelectric. As these areas of energy tech innovation develop, there will be less need for oil. However, most of these renewable energy sources are far more expensive to operate than traditional oil and gas use. The sticker price may keep many utilities from adopting these new "green" standards.
Direct competition from many different drilling companies also puts pressure on the oil and gas company. Even though it takes an incredible amount of capital to get into oil and gas drilling, the payoffs are huge. With their newer equipment, the new drillers may be more efficient and require less workforce than their predecessors.
Security threats are another serious problem when it comes to oil and gas drilling, especially offshore. Cyberattacks, sabotage, and terrorism can affect oil and gas production, as has recently been seen in Saudi Arabia. These attacks will have the effect of lowering production and raising oil prices throughout the world. Oil and gas companies need to be careful that their expansion does not move too quickly for complete safety and security programs to be put in place.
Increasing Competition
With the number of new countries and new companies entering the oil and gas drilling business, there will be increasing competition for resources. Companies can fight back against these pressures by using new methods of oil exploration created by their geologists. With energy tech innovation, they can also create newer and more efficient wells to squeeze more oil out of the same wells than was possible before.
Global economic pressures drive the increasing demand for oil. Manjit Singh Sahota and other oil and gas experts will keep their eyes on the future and predict possible situations before they occur.