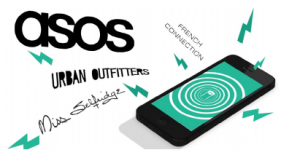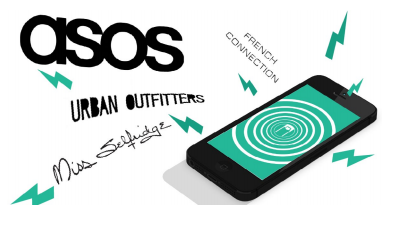 Searching over two million items of clothing from over 200 top retailers, Mallzee learns your individual style and hunts down the clothes most suited to you. Described as a 'personal shopper in your pocket', Mallzee has major fashion retailers, such as ASOS, Top Man, Urban Outfitter and French connection. Delightfully easy to use, tell Mallzee your style rates and hates then put your feet up whilst the fashion finding hero pulls your perfect style picks together in one feed.
solo shopping hater? Mallzee takes the social elements of shopping with friends and pours them all directly into your phone, allowing selective product sharing with those whose opinions truly matter. But be warned- share an item they don't like and you'll have to sway them into submission before Mallzee allows you to buy.
CEO Cally Russell describes why he wanted to change the way the world shops: "in the modern day, as people have less and less time to spare, we wanted to create a product where people could quickly find cloths that suited them. We searched over 200 brands to create an effortlessly simple online shopping experience- just like a personal shopper in your pocket. there shall be no more trawling throughhundreds of pages of clothes online, thanks to Mallzee."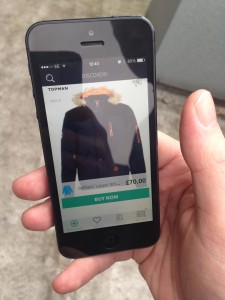 So Why now?
Now is the perfect time for Mallzee to be available to everyone. We will make sure we find the perfect outfit to keep you looking stylish this festive season and ensure your Christmas party is a roaring success.
When were you founded?
July 2012 in Glasgow but now based in Edinburgh in a co-working space we've set up called Silicon Walk.
When did you launch?
Beta launch of the app at London Fashion week in September. The new release follows feedback from current users and features a much more refined UI – swipe left to tell us you don't like a product, swipe right to like a product. (slightly Tinderesque)
Recently been recognised by Smarta and O2 as one of the top ten innovative mobile businesses in the UK.
Who are the founders? (inc. background if relevant)
Cally Russell – CEO + Founder – Former PR exec, second startup, long listed for Scottish Emerging Entrepreneur of the year
Callum Stuart – COO + Front end Engineer – Former Motorola, Bloxx and HR Startup .
Jamie Sutherland – CTO Former Bloxx, Finalist for best new tech product at Scotland IS awards last year
5 other members of staff. 3 fashion lovers, 1 design genius and a coder who used to make apps for River Island and Debenhams
How are you funded?
Raised an angel round of £150k in April and won a Scottish Government award for £42k more in June. Currently working to raise £350k by March – first commitments already in.
Problem you are trying to solve?
How do you discover clothes online?
There's now so much choice online it's difficult to find the clothes that suit you. We want to help people discover clothes that suit them, quickly, easily and on the go – hence mobile only. When you do find something that you like the look of how can you get the opinion of friends? With Mallzee you can share your finds with your friends using the app and get their opinion before they buy. If they don't like it – then you can't buy it. It's perfect for stopping awful purchase decisions.
Who are your most direct or main competitors? What makes you different/better?
A range but two good examples are Lyst and Shopcade.
Different/better in three ways.
Recommendations – personalised recommendation engine that only shows you clothes that we know you'll like based on the style graph we create as you use the app more and more.
Social – we don't think social is about following people you don't know, sharing with thousands of people or pinning your aspirations. To us social is about enabling people to have meaningful conversations with the people that matter. That's why our users can share clothes only with friends using the app and have conversations with people they know. If those friends vote that you shouldn't buy something then you can't!
Mobile only –  It's the future of fashion shopping.
Related articles