The days of punching a time clock or relying on benefits from a single employer company are long gone. The trend is toward consulting as a career, and those who are moving into this type of career are realizing that they must become proficient in financial software. An ERP consultant is a specialist who can help companies implement enterprise resource planning (ERP) systems such as financial management software. Learning the features of a particular ERP software solution is essential for ERP consulting because they play a key role in maximizing the efficiency of the overall system.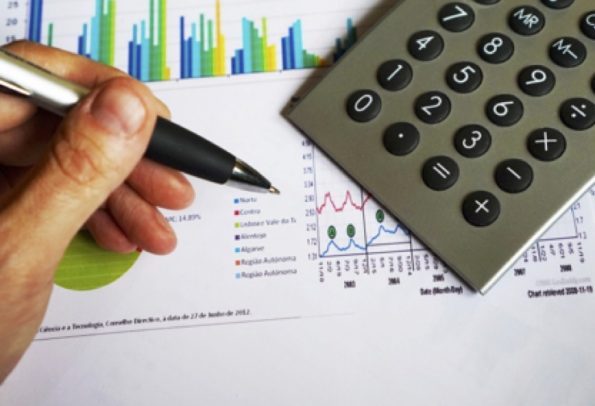 In fact, in today's digital economy, ERP Consultants are imperative to the success of businesses and corporations that rely on various practices and procedures for the administration of their daily operations. But, what does it take to become an ERP Consultant?
How to Become an ERP Consultant?
Being an ERP consultant means that you are the bridge between big businesses and the ERP application that they use to manage a variety of functions critical to the overall success of an organization. And, the growing trend of utilizing ERP systems means that if you have the right skill set to help companies transition to an ERP software package, then you have a great future ahead of you.
The role is unique and requires a combination of experience and education to be an ERP Consultant. An intensive understanding of the ERP system, other software utilized to support the overall system, and the specifics of the business and operations are necessary.
1. Education:
The very first step to becoming an ERP consultant is to acquire an education in Accounting, IT, and/or Management.
While some professionals come into the role with a degree in IT or ERP system programming, others assume this role with a focus in Accounting or Financial Management. It is also important to consider how an industry certification may benefit your career as an ERP consultant.
2. Learn Oracle Basics Like SQL, pl/SQL:
There are some key technical skills required in ERP consulting. Working with an ERP system is only possible if you understand all the basics of this complex software.
Therefore, professionals looking to become ERP Consultants must have an understanding of Oracle SQL, PL/SQL, and Jdeveloper. These three Oracle-related programming languages will help you create various modules, layouts, and codes for your ERP applications.
3. Learn Discoverer:
The application development process requires you to have an understanding of how to build modules in the ERP system. Therefore, it is critical that you learn a Business Intelligence tool like Discoverer which is readily used by businesses to create ad-hoc reports for better management of their operations.
4. Learn Finance Module:
The Finance module in the ERP system is used to manage cash flow (within the company) and integrates with transactional systems to ensure that there are no discrepancies. The ERP Consultant must be adept at working within the Finance module of the ERP package so that they can help companies perform tasks like:
Budgets and Forecasts
Automated Loan payments
Account Payable
Import/ Export/Transformations
Daily Revenue
Integrated Cash
Reconciliations
Tracking improvements:
To be an effective ERP Consultant, you must be able to track improvements in the organization that will eventually increase the overall efficiency and ROI. It is critical that you understand these various aspects of finance so that you can demonstrate how the ERP system will help facilitate a profitable business.
5. Take Some Training:
It is important to understand the role of the ERP Consultant and the importance of their work within the larger organization. To be an effective ERP Consultant, you must understand the process from the beginning (implementation) to the end (rollout).
Therefore, it is best to take some training (online or in-person) to gain more insight into the overall process. This will help you measure where the client organization is in the transition. When you have this understanding of ERP consulting, you can ensure that the client organization fully understands the advantages and disadvantages of moving to the system.
Conclusion
An ERP Consultant can be an integral part of ensuring a business's success. It takes hard work, dedication, and an obvious passion for working with ERP systems to be a successful ERP Consultant. The ERP Consultant is key in helping companies maximize the efficiency of an ERP system and identify where the system can help them achieve their business objectives. In the end, it is the Consultant's responsibility to make sure that the client organization is satisfied with the implementation process and ROI.
Hence, if you are passionate about working with ERP systems and can envision yourself as having a role in ERP consulting, then the time to get started is now.