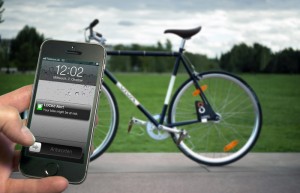 Lock8's device is aimed for people who had their bike stolen and hated it. It is for people who have strong emotional ties to their bike and it is for people who have expensive bikes. Last but not least it is for people who want to become part of a rental platform, rent out their bike and earn money with resources they can share.
 Taken from the Kickstartet campaign for Lock8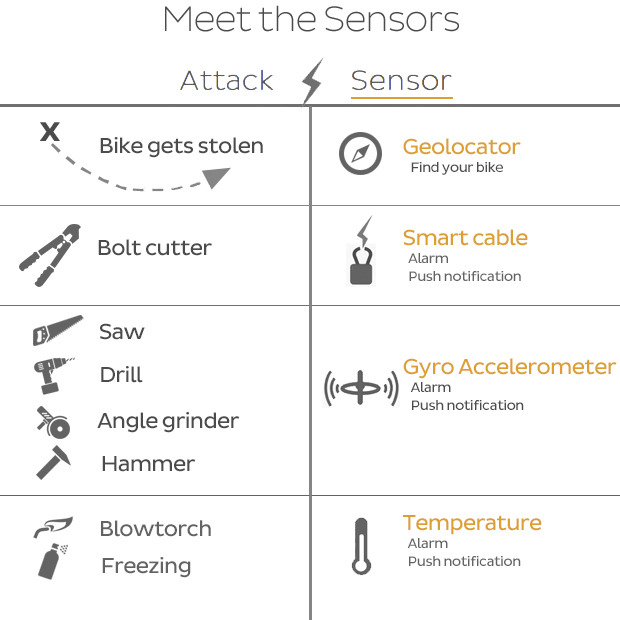 How does your start-up stand out against its competitors?
Lock8 is the only multiple sensor & alarm secured,  internet connected (GSM/GPS), self-charging bike lock in the market. It therefore as only device can connect existing bike sharing schemes and bike fleets, or allow users to get informed when somebody tampers with your bike. No similar device has this.
Where did the idea for the start-up come from?
The idea came about when my bike was stolen at University. As it happens, Daniel, the CTO also had his bike stolen at the time. So, through our frustration we decided to take a positive attitude and build a product that has the potential to reduce bike theft. In the course of this we figured the potential such a product can have and now also want to encourage people to share their ride by connecting cities with our platform.
What is your business background, and what got you interested in start-ups?
I am originally an economist and worked at a boring bank. Being at a large corporation opened my eyes and showed me that I need to found my own company to achieve something big.
Why did you choose kickstarter as the source of funding for your company? Did you look at any other?
Kickstarter was a great way to get visibility, supporters and early adopters. Also Kickstarter is the perfect channel to meet people or cooperation partners. Through this platform we have received countless requests for cooperations.  We think Kickstarter still has the best network, which is why we chose them.
How long has your start-up been in the making, and who is the team behind the business?
We have been working on this since summer 2012 and Daniel and I are both the founders. Daniel has a background as biomedical engineer, lecturer at Oxford University and Universidad Anahuac. He did a PhD at University of Oxford and worked as private consultant.
What has been your biggest challenge so far as a start-up owner?
Time is always the biggest challenge in a start-up. However, we were lucky to get all the right people on board quickly and at the moment we are advancing at an incredible pace.
In the coming year, what would you like to achieve with your business?
We would like to roll-out to multiple cities in the US and in Europe, set-up the assembly line for mass production and reduce lead times to a minimum.
If you could give one piece of advice to someone thinking about starting a business, what would it be?
Do a Hardware start-up, it is the only way to get tangible results.
Related articles