A company is known by the way it presents itself to the public, partners and even competition. A corporate identity will define who the organization is, and what it does. Identity sets you apart from the competition. It makes you stand out from the crowd and this is what creates a preference for customers. An effective identity will make it easy for others to recognize you through design, actions and the mode of communication.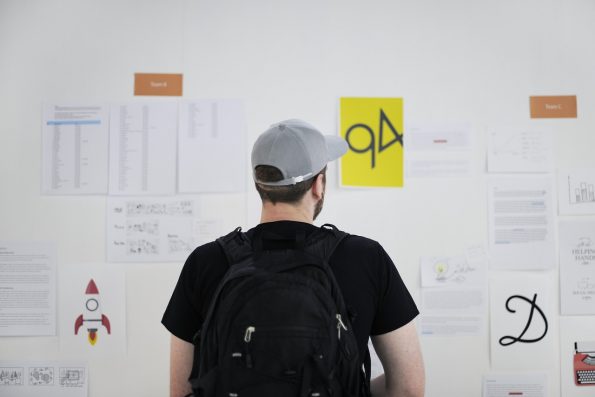 Then what strategy do you develop to pinpoint your corporate identity? A few things come into play and in this article; we delve deeper as we bring to fore some of these.
An internal consensus
The identity that you present to the public is greatly determined by the strength of the internal identity -who you think you are what the directors and staff think of themselves. It begins with a review of your company's background, mission, and methods. The company mission statement, business plan, values and all other relevant documents that are used in running day-to-day activities toward the company's vision and what make you stand out from other companies.
Your mission statement should be clear and precise. It should explicitly define the reason as to why you exist as a company and what value you intend to bring to the market. A vague mission statement will make it difficult for your customers and stakeholders to fathom what you focus on. This will ultimately hurt the company. Templafy is one company that helps keep your focus and maintain a strong brand visibility.
What do others think about us/our company?
A pertinent question that you must answer so that people have a perception of who you really are. Conduct interviews, do surveys and ask questions to the customers, partners, and stakeholders and let them tell you who they think you are -ideally, their view of who you are. This will give you the right perception and therefore you review and you could probably change some of the messages and the mode of presentation to give your intended identity. Most corporate are constantly engaging the customers and therefore getting constant feedback- this is the company's strength in that they will always ensure they are relevant in their industry.
Check out your competition
Take time to read and study other companies through their websites, testimonials, through their social networking sites. Try to figure out their identity. Take time to study other successful companies and highlight what you like and what you don't like. Get to see how difficult or easy it is to understand their identity. Compare the corporate structures of both the successful and those considered unsuccessful and see the difference. Compare their brand design and the communication mode and what the successful company is doing and not the other.
At companies like Templafy, you can find help in smart ways of managing their identity. There are simple things that will make your company lose its identity and therefore customers and stakeholders are left confused about who you are. Corporate identity management companies exists to ensure that you keep track of the image you project. They have the necessary tools, custom-tailored to every employee and teams responsible for designing and managing the company's identity. With them, you can be sure that you will properly take control of your company's identity and always maintain your intended identity to all.