It's a good idea to educate yourself about what you need to know before you move forward and pursue a career in finance. You can work in areas such as commercial banking, investment banking, financial planning, money managing, and even insurance and real estate. With so much choice, though, what is the best option for you? It is important to decide this before heading into a sector that does not interest you.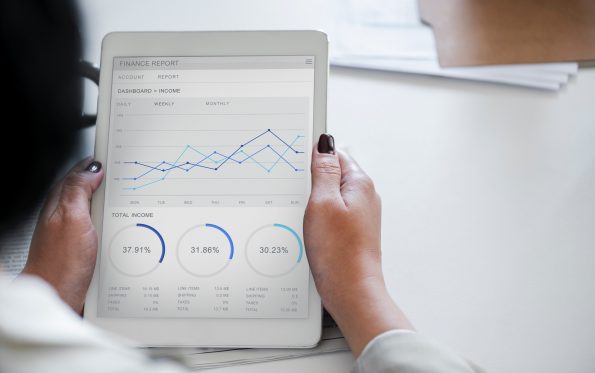 Once you do know, it is time to see how to pursue your career of choice. This following guide is going to expand on your options.
Skills You'll Need to Succeed
Before you pursue a career in finance, it's important to know what skills will help you thrive in your role. Spend some time reviewing the most important accounting skills so that you can get a better idea if this framework reflects your abilities or not.
Remember that there's always time to improve in the areas where you feel you're not as strong and could use some help. However, the more you align with this list now, the easier time you'll have to adjust to this type of career. There are many online university courses for you to consider nowadays, so be sure to review your options.
Job Opportunities
It's in your best interest to think about possible career paths before jumping into the world of finance. Research jobs in your area and salaries, so you have a better idea of what to expect after you earn your degree.
For example, some possibilities include:
Investment banking
Accounting
Corporate finance
Risk management
Management consulting
Investigate if any of the possible career opportunities out there are of interest to you before pursuing a future in finance.
The Industry is Continuously Changing
Entering a career in finance means that you're always going to need to keep up to speed with the latest industry updates, rules and regulations. You'll most likely be required to complete continuing education so that you're familiar with the latest changes happening in the finance world. You're going to have to keep on your toes to make sure you're staying in compliance and following the latest set of laws. It's important that you're comfortable with change and don't quickly become frazzled when faced with new updates and policies.
Accuracy Matters
Keep in mind that there's little room for error when working in finance. You have to be on top of your game and review your work all while operating within tight deadlines. Before you pursue a career in finance, remember that accuracy and your ability to pay attention to the details matters. What's more, you have to know what you're doing and how to solve tough problems so that you're not practicing unethical or illegal behaviors that are going to get you into trouble. This likely isn't the type of job for you if you like to cut corners or are always looking for the quickest and easiest way to complete your work.