Working as an Uber driver is highly satisfying and profitable for many people. Some applicants,  however, may lack the temperament and personality for this job. In addition, an Uber driver  might take home a lower amount than advertised. Whether as a side hustle or a full time career, for these reasons, knowing the Uber driver requirements and what all to expect from this job is important for new drivers.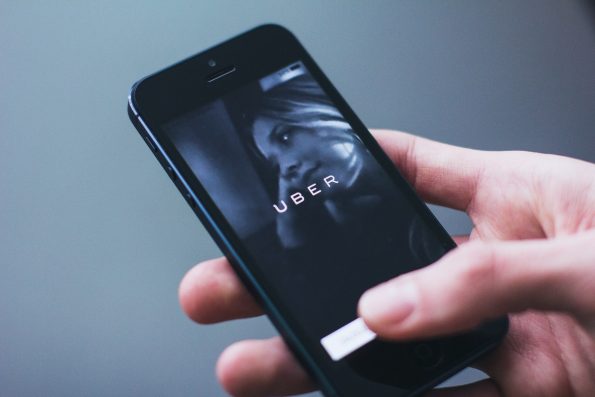 Actual Rates Are Less than Advertised 
A 2015 Uber study reported that its drivers in 20 cities were earning an average of $19 per hour.  A Buzzfeed survey in the same year, however, revealed that Uber drivers in Detroit, Denver, and  Houston took home less than $13-25 per hour after expenses. In Detroit, drivers earned an  average of just $8.77 per hour.  
The amount a driver will make, of course, boils down to the number of hours he or she will  dedicate to the job. According to Uber, 80% of its drivers in its 20 biggest markets drive less  than 35 hours per week, with over half driving one to 14 hours. The number of hours an Uber driver works notwithstanding, the driver should consider the expenses he or she will incur and  the commission Uber will deduct. The expenses include gasoline, insurance, maintenance, repair,  and taxes.  
"Peak" Hours Are the Most Lucrative 
An Uber driver should be aware of peak hours where he or she lives, as Uber increases its rates  for customers during this time. Peak hours are usually early morning or late night hours. These  hours can vary depending on the occasion, particularly during sporting events, conventions, and  trade concerts.  
Late-night customers heading home from bars are more likely to fall sick in a car. If that  happens, Uber will take care of the cost of having the car cleaned.  
The Coverage Offered by Uber Varies with the Situation 
Uber accidents are mostly not covered by a driver's insurance because most auto insurance  policies exempt commercial driving or driving for hire. Uber offers insurance to its drivers, but  the coverage offered varies with the situation.  
The TNC app is off

. If a driver gets into an accident during his or her private time, Uber  isn't liable and the driver's automobile insurance would take effect. 

The driver has Switched on the TNC app and is expecting a request.

Uber only  covers liability in this situation, especially if the driver's insurance policy doesn't cover  him or her.  

A passenger is in the car or the driver is heading to pick up a passenger.

In this  situation, Uber offers a third-party liability coverage amounting to $1 million, contingent  comprehensive and collision coverage for the actual value of the vehicle with a $1000  deductible, and uninsured/underinsured motorist coverage.  
Requirements for Uber Drivers  
There are requirements that a person and his or her vehicle must meet to drive for Uber. The  interested party must be aged at least 21 years and have a driving experience of one year or  more. As part of the Uber driver requirements, he or she must hold an authentic driver's license and authentic insurance. He or she must also go through a thorough criminal and background check.  
On top of satisfying general requirements, the interested party must also satisfy additional  requirements enforced by the local Uber management or local government. A person who wants  to drive for Uber in New York, for instance, must acquire a valid Taxi and Limousine  Commission (TLC) driver's license.  
Reporting an Accident  
If an Uber driver gets into an accident, he or she should confirm whether all parties involved are okay. The driver should take pictures of the crash scene, record witnesses' contact details, and call the police. It's one of the strict Uber driver requirements that he or she should also notify Uber about the accident. Working with accident  lawyers can help Uber drivers injured in motor vehicle crashes get a reasonable settlement.